Online CNC Machining Services
Want to shorten production cycle and reduce cost of your machinery components? Integrated multiple advanced technologies, CNC Machining Services can simplify the manufacturing process and speed up large batch production of machined components, as well as achieve a higher level of accuracy and precision. Junying provides rapid online CNC machining according to customer requirements. Send your CAD files or inquiry to us, fast free CNC components quote will be back. Get your CNC Machining Parts into processing in the shortest time.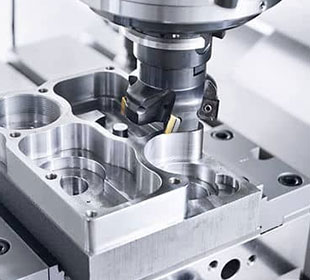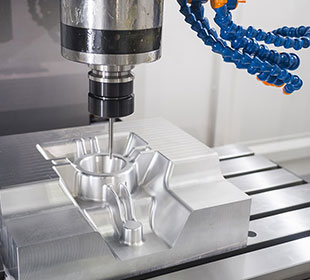 Precision CNC Machining Services – Custom China CNC Machining Parts Manufacturer & Factory
CNCLATHING.COM – As an accomplished CNC machining company, Junying Metal Manufacturing Co., Ltd has been specialized in OEM CNC lathing, custom CNC machining parts production and rapid CNC machining services China for over 16 years and always maintaining the highest standard in delivery speed and reliable quality of precision CNC manufacturing components. With the help of high-level technology and efficient equipment, as well as rigorous attitude, we passed the ISO9001:2015 quality certification, which supports the long-term development of Junying CNC milling services, CNC turning services, CNC milling-turning, CNC drilling services, 3/4/5 axis machining, gear machining services, CNC machining China custom parts and service, small parts machining, etc. Junying professional CNC parts machining involves metal parts manufacturing, plastic CNC machining, and some difficult materials. Our CNC machining products can be utilized in a broad range of industries.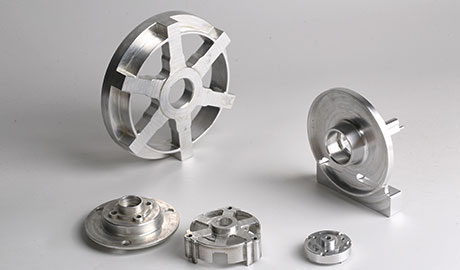 Junying CNC Machining Services Capabilities
As one of the fastest-growing precision CNC machining services China suppliers, the following machining capabilities at Junying are available to serve your needs of CNC machined parts, from rapid prototyping to precision parts and tooling machining, to end-use production.
CNC Turning: a technology through which the material block fixed on the CNC turning center or lathe rotating with high speed, while the cutting tool moving into the rotating axis to process the workpiece, to get CNC turned parts with exact sizes.
CNC Milling: often regarded as the most common machining process, which refers to utilizing a CNC milling cutter to do circular motion and create milled parts with certain shapes and details in a stationary piece, including slots, holes, notches, grooves, etc.
CNC Drilling: a cutting process in which the workpiece is fixed, aligning the cutter center with the hole center and rotate to produce round holes, can be done on lathes and mills.
CNC Milling and Turning: a compound machining technology in which the cutting tool and workpiece are both rotating, to produce complex curved or special-shaped parts through designed multiple kinds of tasks.
Wire EDM: EDM parts from prototypes to full production with tight tolerance and complex construction.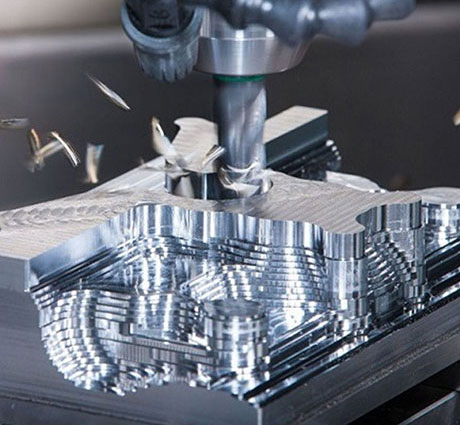 Junying CNC Machining Materials
Junying CNC services working with a large selection of metal, plastic and other types of materials.
Aluminum: 2024, 5083, 6061, 6063, 7050, 7075, etc.
Alloy: brass 360, 101 copper, 110 copper, 932 bronze, zinc, etc.
Titanium: grade 2, grade 5, etc.
Stainless steel: 303, 304, 410, 17-4, 2205 Duplex, 440C, 420, 316, 904L, etc.
Steel: 4140, 4130, A36, 1018, etc.
Plastic: POM (Delrin), ABS (Acrylonitrile Butadiene Styrene), HDPE, Nylon, PLA, PC (Polycarbonate), PEEK (Polyether Ether Ketone), PMMA (Polymethyl Methacrylate or Acrylic), PP (Polypropylene), PTFE (Polytetrafluoroethylene), etc.
Other CNC machining materials: Graphite, VeroClear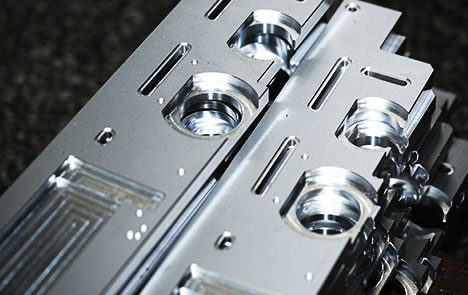 Junying CNC Machining Surface Finishes
You can choose a wide selection of metal surface finishing services after machining at Junying CNC machining manufacturer to improve the parts appearance, surface smoothness, corrosion resistance and other performance of your CNC machined parts.
Painting: refers to an altering surface finishing process, spraying paint, pigment, or color to a solid surface as a colored protective layer, and can be done on metal or non-metal CNC machined components of any shapes, usually applied on aluminum, stainless steel and steel alloy parts. The purpose is to improve aesthetic appearance and prevent corrosion or oxidation.
Passivation: a common chemical surface treatment method for steel and stainless steel, to remove ferrous contaminants or use a light coat of protective material to create a shell for enhancing the corrosion resistance or reducing the chemical reactivity.
Electroplating/Plating: a process of using an electric current to reduce dissolved metal cations so that they form a thin coherent metal coating on an electrode, to change the properties of the metal surface or build up thickness for undersized parts.
Powder coating/Powder coat: a functional and decorative finish, which is applied as a free-flowing, dry powder, employs electrostatically and then cured under heat, to create a hard finish that is tougher than conventional paint. The main applications including household appliances, aluminum extrusions, drum hardware, automobile, motorcycle, and bicycle parts.
Anodizing/Anodized:an electrolytic passivation process of forming a thin layer of aluminum oxide on the exterior of aluminum CNC machined parts to increase the thickness of the natural oxide layer and protect the metal, as the layer has higher corrosion and abrasion resistance than aluminum.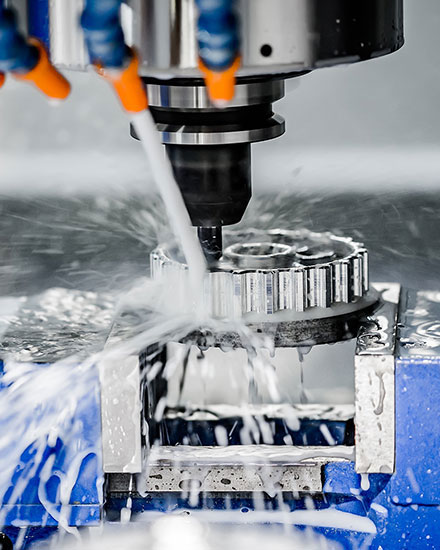 Polishing: also known as buffing, a process of rubbing the surface of parts or utilizing a chemical action to produce a smooth and shiny surface, make the surface get significant specular reflection or reduce diffuse reflection in some materials.
Black oxide: also known as blackening, gun bluing or hot blackening, a chemical process of forming a black conversion coating on stainless steel, copper and copper based alloys, zinc, powdered metals, silver solder, and ferrous materials, to improve corrosion resistance and minimize light reflection.
Conversion coating :also known as chromate conversion, the coating are used for metals converted to a protective layer through the chemical or electrochemical processes, primarily used as a corrosion inhibitor, decorative finish, or to retain electrical conductivity.
Bead blasting/Bead blast: the process of removing surface deposits by applying fine glass beads at a high pressure without damaging the surface.
Abrasive blasting/sandblasting: the process or operation of propelling a stream of abrasive material composed of high-velocity sand-sizes particles against the metal surface under high pressure with blast equipment like air pressure system, to remove surface contaminants, clean metals or increase a texture, then change the smoothness or roughness of surface.
CNCLATHING also provides grinding, linishing, industrial etching, and more custom metal finishing service for presenting the best effect of your part.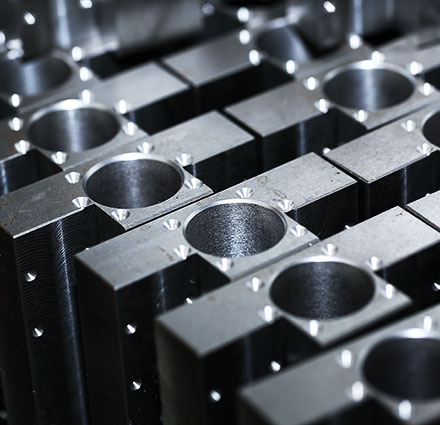 Applications of Junying CNC Machining Services
CNC machining parts are all around you, they may be important components of your car and also can perform vital functions in your electrical equipment. Junying is an accomplished CNC supplier that engaged in a broad range of CNC machining applications.
Advantages of Junying CNC Machining Services
Efficient CNC machining factory for mass production rapid prototyping service
Average 7 days turnaround time and 99.85% on time delivery
Multiple options of machining materials to meet specific properties.
Fast free quotation within 24 hours after inquiry
High customer satisfaction and loyalty
Rich design and manufacturing experience
If you are looking for quality CNC machining services near me, our CNC custom machining will review the design, build your quote, assess the cost and get your non-metal or metal fabrication parts into production orderly and efficiently.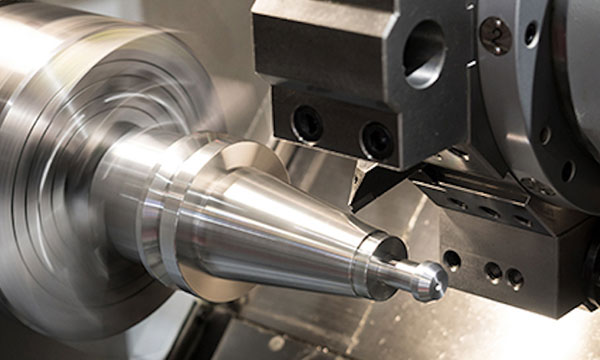 What is CNC Machining?
CNC (Computer Numerical Control) Machining is a subtractive manufacturing method, which adopt computerized devices to remove the extra materials from the blank and complete required tasks with CNC machine tools, to produce final designed CNC machining parts. The machine tool, blade material, speed and feed, blade angle, cutting parameters, coolant, workpiece material and more factors will affect the quality of the CNC machining service.
Benefits of CNC Machining:

– Simplified production process
– Lower labor cost with higher automation
– High and specific precision, accuracy, tolerance, dimensions can be achieved.
– Rapid prototyping for medium to high volume output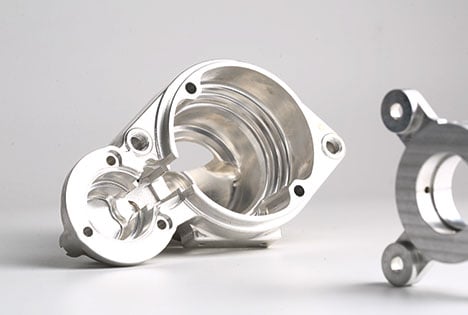 How Does CNC Machining Work?
CNC machining process generates a part on a CNC machine from a computer design file. The process will go through:
Load the CAD (Computer Aided Design) file into CAM (Computer Aided Manufacturing) software
Determine tool paths based on the part geometry
CAM software create digital instructions or G-Code tells machine what to do and how to do
CNC machines take the execute the operations as the programming language
What is CNC Machining Center?
When it comes to the equipment for CNC machining services, you should understand the machining center.
CNC machining center is primarily an advanced CNC manufacturing machine tool that based on a computer-controlled automation system, can perform a variety of machining operations with high precision, to modify the shape of the workpiece or part to be machined. There are two types of the machines. One of them featured in the material to be processed is fixed, attached and stationary to the machine, while the cutting tool moving to work, which is suitable for square or rectangle shapes, another type is reverse, the part is rotating while the tool remains static, allows to mechanize other types of pieces. For example, the common CNC milling machines with an automatic tool changer, a table that clamps the workpiece in place and an enclosure are classified into the CNC machining center. The spindle orientation is its most fundamental defining characteristic. According to the number of axes, there are 3-axis/4-axis/5-axis machines.