CNC Machining in Polystyrene – What is PS Plastic?
From prototypes or small-scale models to large batch products, Polystyrene CNC machining services can deliver a variety of parts and components to exact specifications.
Polystyrene (PS) is a transparent thermoplastic material that is available in the form of solid and rigid foam, and a synthetic aromatic hydrocarbon polymer made from the monomer. It has a glass transition temperature higher than 100 ℃, so it is often used to make all kinds of disposable containers that need to take the temperature of boiling water. Polystyrene is a widely used plastic because of its rich source of raw materials, simple polymerization process, and excellent polymer properties, such as light weight, low price, less water absorption, dimensional stability, good electrical properties, transparency, and easy processing. PS plastic is mainly used for instruments, meters, electrical components, TV, toys, daily use, furniture, stationery, packaging, and foam cushioning materials. PS plastic materials can be made into sheets, rods, and stock in other shapes making them suitable for subtractive machining or CNC machining process. Machined polystyrene parts can be added in a wide range of colors.
Common Types of Polystyrene Plastic
GPPS: colorless, non-toxic, and odorless amorphous transparent thermoplastic, with good surface hardness and stiffness, good dimensional stability, but low brittleness, impact strength, and poor wear resistance. Excellent electrical properties, good coloring and radiation resistance, poor sunlight resistance, very low water absorption, cold water resistance, acid and alkali resistance, and other media. It can be used as decoration and signboard in light industry, optical instrument parts, instrument shell, instrument indicator lamp cover and transparent model in the instrument, the high-frequency capacitor in electronic industry, automobile lamp cover in machinery and chemical industry, and a series of daily commodities such as toothbrush handle and bottle cap in daily necessities.
HIPS: the milky white opaque amorphous polymer has lower tensile strength, hardness, light resistance, and stability than general-purpose polystyrene, but its toughness and impact strength is more than 7 times higher than general-purpose polystyrene and has good coloring, electrical insulation, and chemical stability. It can be used to make various electrical and instrument parts, TV sets, radios, tape recorders, telephones, small equipment covers, refrigerator linings, washing machine barrels, furniture, cultural and educational supplies.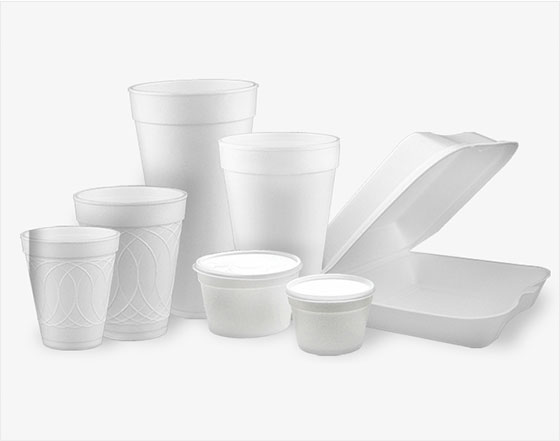 EPS: white or colorless transparent particles, which can be colored arbitrarily and have good chemical resistance. They are impregnated with a low boiling point hydrocarbon foaming agent. It has the characteristics of lightweight, low thermal conductivity, low water absorption, and good sound insulation, and has certain mechanical strength and impact resistance.
Benefits of PS Plastic
Inexpensive and readily available
Easy to glue, cut, and paint
Can be easily thermoformed
Good electrical properties
Excellent optical properties
Good corrosion resistance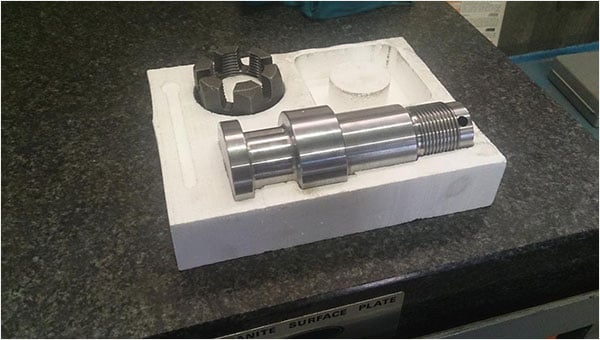 Polystyrene (PS) CNC Machining Services – Polystyrene Machined Parts Manufacturer and Supplier
To provide the most demanding CNC services to customers, we engaged in metal and plastic machining with a diversity of materials. With talented engineers and skilled technicians, CNC Polystyrene machining services at Junying will produce any Polystyrene structures with high accuracy and efficiency. Using the leading fabrication technologies and software and latest CNC equipment, a wide selection of sizes, quantities, and geometries is available here. We are in the ability to machine or cut PS plastic with proper process and ensure the machined polystyrene parts meet your custom requirements. Our work is completely based on your digital file to eliminate machining errors. You can upload your CAD file to get a fast and free online quote, we'll keep track of all the details and get your design to processing in a short time.
Why Choose Junying CNC Polystyrene Machining
Versatile 5-axis CNC milling machines to handle various dimensions.
A selection of surface finishing options for painting, coating, etc.
Superior accuracy, precision, repeatability, and consistency.
Minimized handling, fixturing time, and setup for faster turnaround.
Work directly from your CAD files or 3D drawings.
Close and reliable communication throughout the cycle.