Nylon & Polyamide In CNC Drilling
Nylon/Polyamide is an engineering thermoplastic with excellent mechanical properties and high chemical and abrasion resistance, features a milky-white finish, and is slightly translucent. It has the properties of light, no rust, no need for electroplating and other surface treatment. With high strength-to-weight ratio and dimensional stability, Nylon material can be machined, and drilling is a great choice. Nylon drilling is a process by applying a drill bit to cut a hole of circular cross-section in Nylon. The use of CNC Nylon drilling services have grown immensely, the production of non-standard Nylon CNC machining parts are growing in popularity in the engineering sector. CNC drilling makes various Nylon parts used in industry that include piping and tubing, valves, gears, nozzles, and wear pads—among many other formats.
Features & Benefits Of Nylon Drilled Parts

– Good resistant to creep
– Excellent mechanical properties
– High accuracy & repeatability
– Simple structure and flexible operation
– Great abrasion resistance
– High mechanical strength
– Excellent wear resistance
– Low coefficient of friction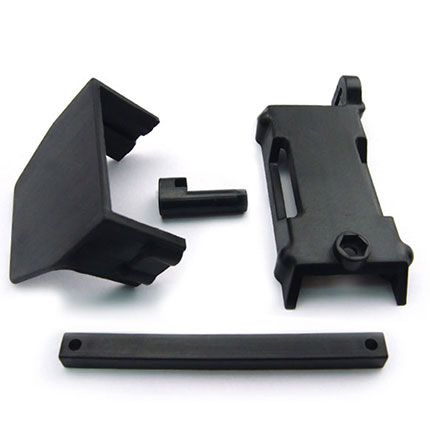 Proven Applications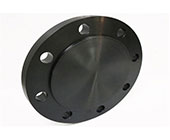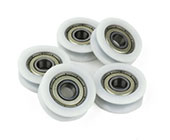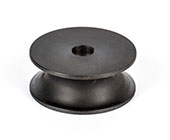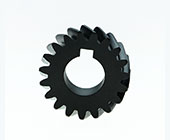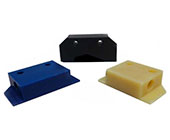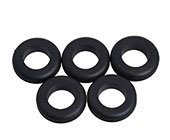 Nylon CNC Drilling Service – Custom CNC Drilling Nylon Parts Supplier In China
CNClathing.com – Junying is a China leading precision machine shop and fabricator, we have a reputation for manufacturing precision CNC turned parts and machined components with competitive prices. With more than 5 years of experience, we are able to produce custom Nylon precision drilling parts for industrial applications according to customers' specifications, drawings or samples. The surface finishes for CNC Nylon drilled parts contain thermoforming, vaccumformation, drilling, laser cuttine, die cutting, grinding, bending and welding. We own advanced techniques, professional engineering team and modern CNC machine equipment to ensure that the Nylon drilling parts meet your requirements and achieve the demands for precision and productivity. Through teamwork and fruitful communication, we optimize the management process, we attach importance to every customer, to ensure that each CNC machining drilling parts of the quality and delivery.
– Our engineers can combine multiple processes to reduce costing with their rich experience so the price of our products is cost-effective.
– Finish the parts in time to provide the strongest support for your R&D projects.
– Exceptional customer service and communication.
– Reliable delivery dates – our track record speaks volumes.