CNC Turning In Polycarbonate
Polycarbonate is an amorphous thermoplastic, which is one of the most common plastics used in manufacturing, often used in construction applications requiring transparent material and is easily machined. Polycarbonate has high mechanical strength, excellent dimensional stability, is biologically inert, and has good resistance to heat and impact, it's one of the most recycled plastics in the world. Therefore, polycarbonates can be formed at room temperature using press brakes and other sheet metal processing machinery. Polycarbonate is also a CNC turning material, which is used to produce CNC turning Polycarbonate parts with excellent dimensional stability. Custom polycarbonate parts in CNC turning services are used for numerous applications including electrical components, manifolds, sight glasses, and semiconductor machinery parts.
Features Of Polycarbonate Turning Parts

– Has good electrical properties as well as high impact resistance that will withstand extreme temperatures
– High toughness, excellent impact strength
– Good machinability
– Easy to machine and have excellent dimensional stability.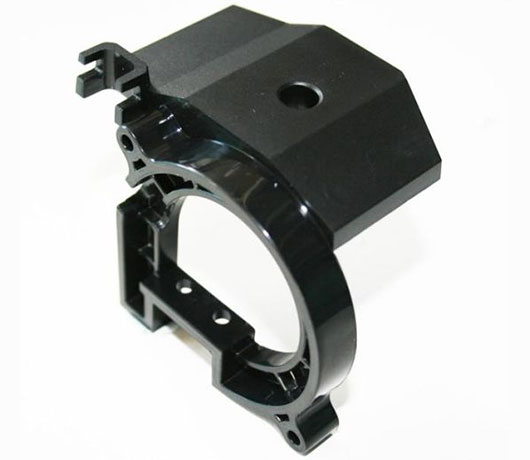 Polycarbonate Of CNC Turning Service – Custom Machined Parts Supplier
Need a Polycarbonate material machined by an experienced and reliable CNC machining components manufacturer? Metal Manufacturing Co., Ltd is a China top computer numerical control processing and manufacturing company, provides best Polycarbonate CNC machining service, and offer high quality custom turning of Polycarbonate parts for industrial applications such as electronics, medical, food, semiconductor, mechanical, automotive, transportation and more. With over 5 years of experience, we have the technical and manufacturing expertise to produce precision custom Polycarbonate parts that will meet your exceed your application requirements. We also have capabilities to offer Polycarbonate parts of CNC milling, drilling, laser cutting, die-cutting, grinding, bending, CNC turning, and welding.
Advantages Of Our Polycarbonate Turning Service

– One-stop service for Polycarbonate turning parts
– Fast turnaround delivery time and high cost performance ratio.
– Customize Polycarbonate turning service and design for meeting specific demands
– High quality materials and reliable workers ensure premium product quality
– Direct manufacturer and factory price