Custom CNC Metal Machining Services Company – Metal Machined Parts Manufacturer in China
At Junying, we offer quick-turn custom metal CNC machining services for your specific applications across a wide variety of industries, whether you can rapid prototypes, high volume machined metal parts or affordable small batches. Our highly skilled engineers and factory employees can provide the most effective and cost-efficient solutions for your project, years of experience and the fully equipped machine shop allow us to produce high-quality functional CNC metal machining components and assemblies with high efficiency and productivity. We have 5-axis machining centers and Swiss-type machines, as well as other high-performance tools, run for manufacturing and measurement. If you are looking for a metal machining company for both small and large-sized CNC metal parts, Junying is one of the best choices. You'll have a host of metal materials to choose from, including aluminum, steel, stainless steel, brass, copper, bronze, titanium, etc., various grades of these metals are provided to achieve the highest standards of required products.
Why Choose Junying CNC Metal Machining Services?
High quantity of CNC machining metal parts at reduced cost and time.
Improvements and suggestions on the design of metal parts to fit applications more.
Well-equipped and organized machining environment and strict quality control.
A wide selection of popular metal materials for CNC machining.
High-standard products for demanding and critical applications and industries.
High flexibility in production dimensions, quantities, complexity, and technologies.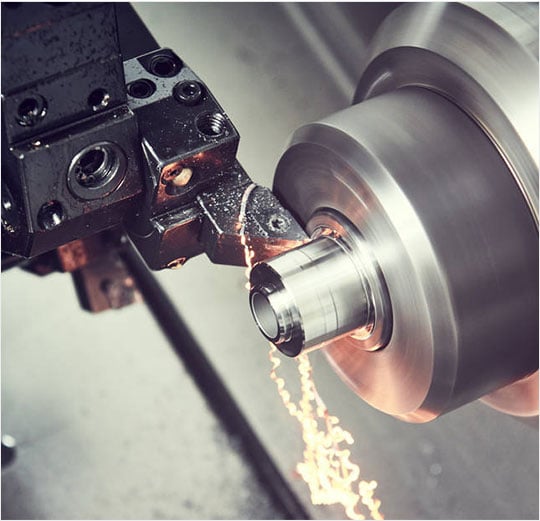 Metal CNC Machining Materials & Services at Junying
We have a wide range of metal materials that can be selected according to your needs, more additional material requests please contact us.
1. CNC Machining Aluminum
Aluminum Alloy 6061 | 3.3211 | 65028 | AlMg1SiCu
Aluminum Alloy 6063 | EN AW-6063 | 62400 | AlMg0,7Si
Aluminum Alloy 5052 | EN AW-5052 | 3.3523 | AlMg2,5
Aluminum Alloy 2024 | 3.1255 | 24345 | AlCu4SiMg
Aluminum Alloy 7075 | 3.4365 | 76528 | AlZn5.5MgCu
Aluminum Alloy 7050 | EN AW-7050 | 3.4144 | AlZn6CuMgZr
2. CNC Machining Brass
Brass Cz121 | C38500 | 2.0401 | CuZn39Pb3
Brass C360 | 2.0375 | CuZn36Pb3 | 319 grade 2
3. CNC Machining Copper
Copper Alloy 101 | CU OFE
Copper Alloy C110 | CU ETP
4. CNC Machining Bronze
Copper Alloy C932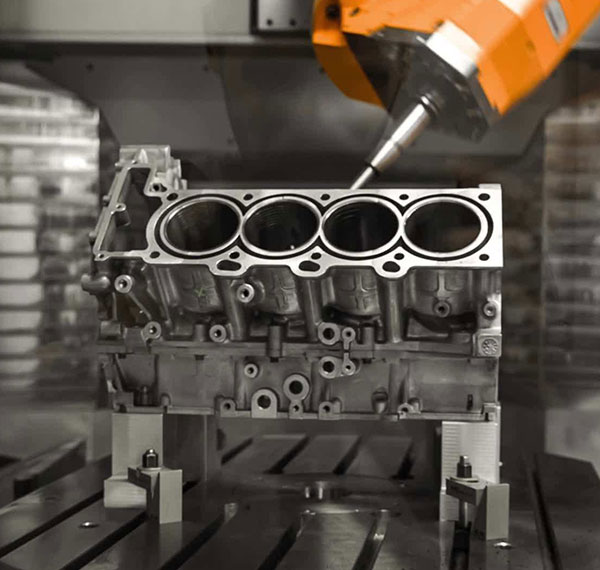 5. CNC Machining Stainless Steel
Stainless Steel Alloy 316|316L | 1.4401|1.4404 | X5CrNiMo17-12-2|X2CrNiMo17-12-2
Stainless Steel Alloy 416 | 1.4005 | X12CrS13
Stainless Steel Alloy 410
Stainless Steel Alloy 420 | 1.4028 | X30Cr13
Stainless Steel Alloy 440C | 1.4125 | X105CrMo17
Stainless Steel Alloy 17-4 | 1.4542 | X5CrNiCuNb16-4 – Annealed state
Stainless Steel Alloy 18-8
6. CNC Machining Steel
Steel Alloy 4130
Steel Alloy 4140 | 1.7225 | EN19 | 42CrMo4
Steel Alloy 1018
Steel Alloy 1215 | EN1A | 1.0715
Steel Alloy 4140PH
Steel Alloy 4340 | 1.6511 | 36CrNiMo4 | EN24
Steel Alloy A36
7. CNC Machining Titanium
Titanium Grade 2 | 3.7035
Titanium Grade 5 | 3.7164 | Ti6Al4V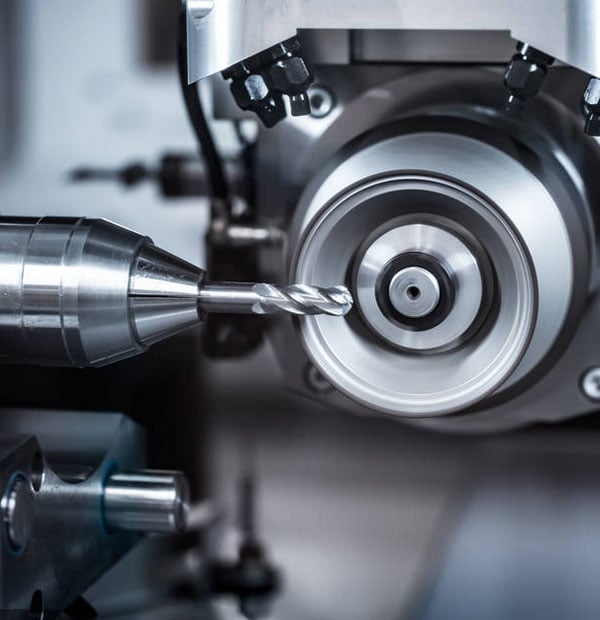 What is Metal Machining?
The process of removing raw materials from a block and creating a part with the desired shape and size while using computer numerical controlled machine tools is known as CNC machining. Metal machining performs different types of CNC machining techniques on machines tools to process various metal materials, such as brass, steel, aluminum, etc. Metals are ideal choices for CNC milling, turning, and drilling because of their great mechanical properties, including strength, hardness, resistance, and durability, but different types of metals differ much in their machinability, which affects their uses in CNC factories.
What Metals Are Used in CNC Machining?
CNC machining is a great option to make metal parts with high precision and accuracy, what metals can be machined with CNC machines?
Aluminum: aluminum is probably the most widely used CNC milling material. The high machining speed of CNC aluminum machining makes aluminum a more useful material for CNC manufacturing. Aluminum is widely used in the production of aircraft parts, automobile parts, bicycle frames, and food containers because of its lightweight, non-magnetic, corrosion resistance, and low price.
Stainless steel: stainless steel alloys are not affected by most stains and rust. The material is favored for its strength and corrosion resistance and can be used in anything from surgical equipment to electronic hardware. Stainless steel is a widely used CNC machining material, which is strong and durable, expanding its application in various industries.
Carbon steel: carbon steel is also one of the popular materials used in CNC machining. It has a variety of types to choose from depending on your application requirements. Due to its durability, safety, long shelf life, economic and environmental protection, the material is mainly used for CNC metal machining.
Brass: brass is widely regarded as one of the easiest and most cost-effective materials for precision machining services. It is selected to manufacture complex parts requiring complicated functions. Brass is easy to process, smooth and clean. It can be used to manufacture medical equipment, consumer goods, electronic hardware and contacts, accessories, commercial products, etc.
Titanium: titanium is heat-resistant and corrosion-resistant, which makes it a feasible choice for many industrial applications. Titanium is not affected by salt and water. It is widely used in the manufacture of medical implants, aircraft parts, and jewelry.
Magnesium: magnesium is the lightest structural metal widely used by precision machining service providers. Magnesium has excellent machinability, strength, and robustness, which makes it very suitable for many industrial applications.