Brass CNC Drilling – CNC Service for Brass
Brass is a kind of copper alloy with zinc as the main additive element, presenting beautiful yellow color. Brass is one of the easiest metals to machine with CNC machining, drilling, milling and turning tools, such as brass 360, brass 308. Brass CNC drilling is a cutting process that uses a drill bit to cut a hole of circular cross-section in the brass materials or parts, it's often used to produce round holes for machine screws and bolts. The drill bit is pressed against the brass workpiece and rotating with speed at hundreds to thousands of revolutions per minute. CNC drilling can drill holes and other shapes at certain diameter and length, while achieving precision and productivity at the same time. Brass drilling is not a separate process, but often working with turning and milling. CNC drilling brass parts applying in Jets, Aerospace, Pipe Fittings, Jewelry, Architectural, Marine Hardware and more industries with its low coefficient of friction, good malleability, wear resistance and high corrosion resistance.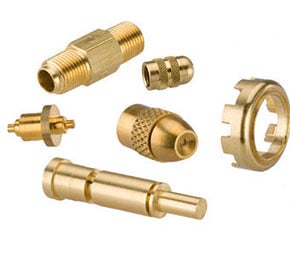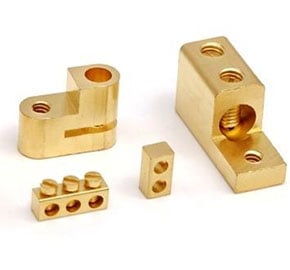 CNC Brass Drilling Services – CNC Drilling Brass Parts, Drilled Components Manufacturer
CNClathing.com is a top China custom CNC drilling services supplier, based on accomplished technicians with rich expertise and manufacturing staff with extensive experineces, our brass CNC machining and drilling capabilities enable us to deliver quality brass parts and components with high accuracy and precision and are consistence with customer design or drawings specifications. Our multi-function machining center can offer milling and turning services for CNC drilling brass parts. Multiple spindles in turrets with drills of various diameters have been mounted for fastest drilling. To ensure the safety, quality, reliability and performance of our product, design review and production inspection will be implemented strictly.
Benefits of Our Brass CNC Drilling Services & Parts

– Multi-function machining center provides cost-effective brass drilling parts
– High accuracy, precision, versatility and reproducibility
– One-stop service from quotation, design review, production, inspection to shipment
– Custom CNC drilling brass parts with specific hole sizes and diameters
– High production flexibility whether for a handful of prototypes or full production runs with large amounts
– Stable production capability for high efficiency and quality guaranteed