CNC ABS Milling Services & CNC Milled ABS Parts
ABS plastic is a kind of industrial material with good comprehensive performance, low price and wide application. Because it has the benefits of chemical corrosion resistance, heat resistance, high elasticity and toughness, high impact strength, good chemical stability, good electrical properties, excellent moldability, it can be made into ABS parts and end products used in a variety of industries through a variety of injection molding and CNC machining methods such as CNC Milling. CNC Milling service has always played an irreplaceable position in the processing of ABS plastics, and the properties of ABS make it is very conducive to CNC milling. CNC ABS Milling are very suitable for making mechanical parts, grinding parts, transmission parts and telecommunication parts. CNC Milling ABS Parts inherits all the characteristics and advantages of raw materials.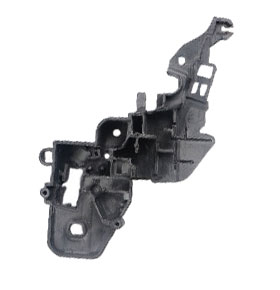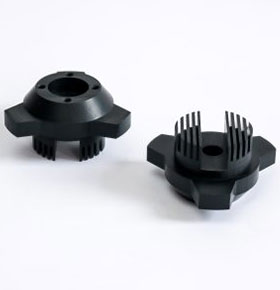 China Top-Grade Precision ABS CNC Milling Supplier
CNClathing.com – Junying specializes in the development and manufacturing of CNC Milling ABS parts. It is a high-tech enterprise integrating the ABS prototyping and the ABS milling parts. Thanks to the dozens of multi-axis milling machines and production on 5-axis CNC milling centers in a single clamping, even for complex parts, partial production can be delivered at any time. We can CNC Milling process ABS materials with different characteristics such as heat resistant ABS and high gloss ABS, to meet the requirements of various applications. We can sure that every customer who orders CNC Milled ABS parts will benefit from our long-term milling experience.
Competitive Prices:

Offer the advanced CNC ABS Milling technology currently available to large companies at the profitable prices accessible to any user.

Quality Guarantee:

3- and 5-axis CNC milling machines are equipped with various tool sets to maximize efficiency and production speed.
Multiple Surface Finishes:

Deburring, Chromate plating, Anodizing, Fumigating, Sanding, Sandblasting, Painting, Silk printing, Electroplating etc.

Custom ABS Parts OEM Capacity:

Provide customers with the best design and production solutions for CNC Milled Parts according to the drawings and parameters
Wide Applications of CNC Milling ABS Parts:

Ideal for any type of Prototyping, Casings, Protective elements, Automotive parts, Mechanical engineering parts, Structural components, Electronic parts, Food technology parts, Domestic appliances, etc.