Aluminum Drilling – Aluminum Fabrication with CNC Drilling
Aluminum is a malleable silver white metal, soft and lightweight, suitable for CNC machining. But for aluminum drilling, it has unique challenges. Due to the softness and ductility, aluminum makes constant prolonged contact with the cutting edges of a drill when cutting a hole or other shape, which would cause aluminum chips adhering to the drill and interfere new chips forming. To increase the effectiveness of Aluminum CNC drilling, proper application of coolant is essential, to move the chips from the cutting zone quickly. Drill holes on aluminum, HSS drill bits are enough. In addition, the suitable cutting edge angle for CNC drilling aluminum parts, right drill speeds and feeds, drill geometry and substrate, coolant application, tool coating, and more elements should be considered in CNC aluminum drilling. The top uses for aluminum are consumer products, transportation industry, and electrical power lines, CNC aluminum parts also have broad prospects in aerospace, construction, electricity, automobile, etc.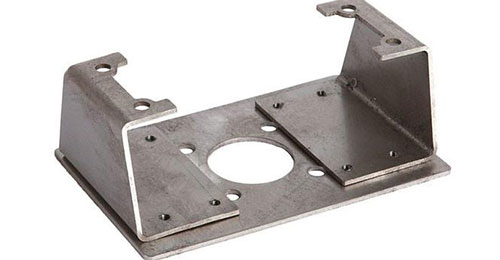 CNC Drilling for Aluminum – CNC Drilling Aluminum Parts Manufacturer
CNClathing.com is a precision machining parts manufacturer from China, our CNC lathes, milling, machining equipment, and drilling machines are integrated with our laser cutting, welding, forming, trimming, drilling, deburring, tapping, threading, sandblasting, polishing, vibratory finishing, pressure testing, washing, and assembly facilities, to supply efficient and complete fabrication for your custom aluminum machined parts. We can produce complex parts with sophisticated geometries and deep holes through aluminum CNC drilling and aluminum machining.
CNC Aluminum Drilling Materials Capabilities
We work with a large selection of aluminum types to produce everything and drill custom holes on the aluminum parts for multiple industries. Please contact us for specific aluminum materials machining and drilling.
Aluminum 2024: high strength-to-weight ratio, nonmagnetic and heat treatable.
Aluminum 5083: high strength, anti-rust, non-heat
Aluminum 6061: good weldability and electroplating, good corrosion resistance, high toughness and no deformation
Aluminum 6063: heat treatable, weldable, one of the most common aluminum alloy
Aluminum 7050: high strength, stress cracking and fatigue resistance, nonmagnetic and heat treatable
Aluminum 7075: strong, good fatigue strength, lower resistance than other aluminum alloys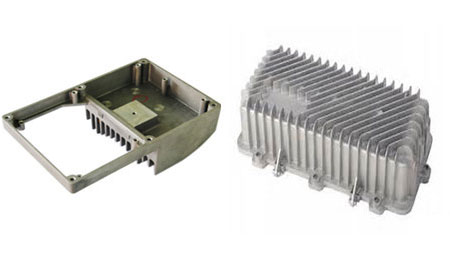 Benefits of Our Aluminum CNC Drilling Services & Parts

– Up-to-date machining centers with efficient drills and drilling tools
– Low/medium/high volume production with the most favorable prices
– Custom drilling holes of a range of sizes, diameters based on customer demands
– High precision, dimension stability and tight tolerance
– Decades of experience to produce high quality products within delivery date