CNC Machining Services for Military Industry
CNC machining service provides a significant manufacturing solution for CNC military parts of a diversity of military and defense equipment, like army equipment, navy equipment, military aircraft, military vehicles, ordnance, ship & submarines, air force equipment, marine corps equipment, coast guard equipment, weapons, etc. To meet the high demands and high standard of military instruments, online CNC machining for military working with high-grade materials, advanced processing technique and sophisticated devices to ensure the high efficiency, high precision, tight tolerance, long service life and outstanding performance of the products. The CNC military components machining involves three-axis and five-axis high speed vertical machining center, five coordinate machining center, large-scale five coordinate gantry milling, etc.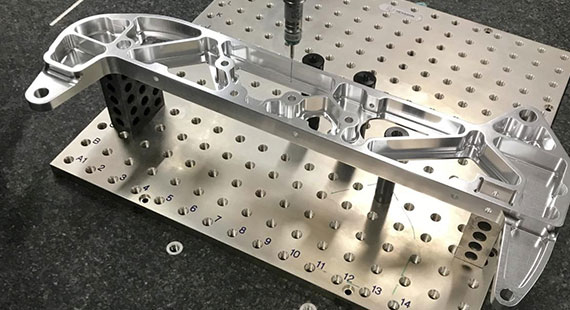 JunYing CNC Turning, Milling, Drilling Service for Custom Machining Military Parts
As an experienced rapid custom CNC machining parts manufacturer and exporter in China, we are reliable partner to military clients, providing enhanced quality CNC military parts, components, assemblies and military CNC machining China services with trusted delivery, high level precision, accurate dimensions, detailed specifications and intra-budget machining cost. JunYing utilizes up-to-date machine tools and technology, employs seasoned operators to carry out and examine each step strictly to ensure every detail correctly from the design, manufacturing, to packaging. We will comply with complete confidentiality to produce the custom military machined parts with turning, milling and drilling process as your requirements exactly.
Specifications of Our CNC Machining Military Parts
Main Materials:

Brass, Aluminum, Steel, Stainless Steel, Titanium, ABS, Delrin, Graphite, HDPE, Nylon, PLA, PC, PEEK, PMMA, PP, PTFE, VeroClear, etc.

Process Type:

grinding, milling, turning, trimming, drilling, deburring, tapping, threading, sandblasting, polishing, vibratory finishing, pressure testing, washing, etc.

Typical Military CNC Machined Components

Shafts, Pins, Bushings, Housings, Couplings, Fasteners, Screws, Spacers, Gun barrels, Track hubs, Weapon Components, Artillery Components, Fighter Aircraft Components, Missile Components
Tolerance:

± .0002 in (±.005 mm)

Certification:

ISO9001:2015
Applications:

Military and defense equipment Tank, Plane, Helicopter, Naval Ship, Main Rotor, Gun, Munitions, Variable Transmission
Advantages of Our CNC Military Machining

– Low, medium to high volume batches production are available with high efficiency

– 3- Axis to 5-Axis machining and multiple advanced equipment

– Superior quality and the most affordable cost

– Machining capacities in diameter from 1mm to 300mm for round bars

– A large supply of quality metals and plastics for different applications

– CNC turning, CNC milling, CNC drilling, prototype machining and more OEM services