CNC Brass Turning Services & CNC Turned Brass Parts
In CNC turning services, brass is one of the most used materials because of its excellent ductility, thermal conductivity, durability, mechanical and highly resistant to corrosion properties. Brass is a malleable alloy mainly composed of copper and zinc, easy to machine, mold, stamp. In addition, according to the use for which it is intended, the brass may also contain lead, tin, nickel, chromium or magnesium. It is generally called tombac, Florentine (or Venetian) bronze, similor, archal or pinchbeck. Due to its varied properties, brass has been the most widely used copper alloy in the world, and CNC Turning is the best cost effective way to process the brass for manufacturing CNC Brass Turning Parts and end-use bronze products, which are widely used in watch making, decoration, metalwork, advanced industry, the manufacture of musical instruments or in our bathrooms (faucet, shower hose, lock, etc.) .
Properties of Brass, Copper, Bronze
Resistance to salt water
Easy to machine, cut and die-cast
Corrosion resistance
Forming capacity by casting, forging, cutting and machining
Lamination possible
The malleability varies according to the composition and temperature
Recyclable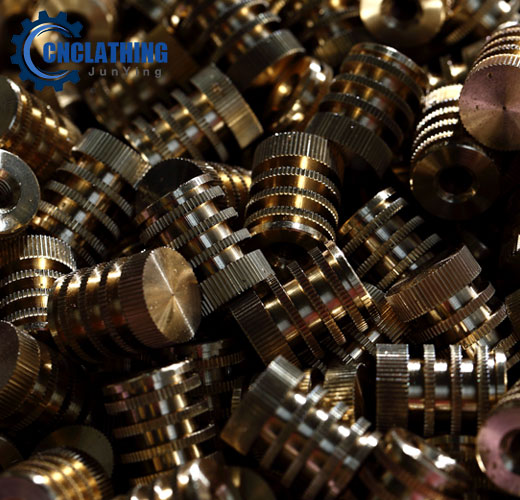 China Top-Grade Precision Brass CNC Turning Supplier
Are you looking for the most profitable but excellent quality CNC Brass (Copper, Bronze) Turning services for your project? CNClathing.com – Jun Ying as one of the China Leading brass CNC machining services suppliers and CNC turning brass parts manufacturers, has complete confident to be your best business partner. Now you can easily order your bronze turned products and receive them anywhere in the world by express parcel. Our CNC Copper turning processing technology selects a variety of excellent materials, integrating industry-standard brass single prototypes and complex bronze component products. Get the most cost-effective high quality custom brass CNC turning service (CNC Copper Turning, CNC Bronze Turning) from Junying, send us your drawing to us now, in less than 24 hours, you will receive a quote online and inform you of your expected delivery time.
Advantages Of Custom CNC Brass Turning Services:
Wide Applications: Costume jewelery, Decorative elements, Boilerwork, Armament and welding, Wire, Condenser tubes, Electrical terminals, Boat building, Musical instruments
Various Quality Copper Materials: Brass 360, Brass 308, Copper 101, Copper 110, Copper 11000, Bronze
Multiple Surface Finishes: Electroplating, Galvanizing, Gilding, Glazing, Knurling, Painting, Passivation, Anodizing, Peening, Powder coating, Vacuum plating, Abrasive blasting etc
Quality Guarantee: Advanced CNC TURNING machines, capable designers and engineers, and experienced production workers ensure excellent quality
Custom OEM Capacity: Provide customers with the best design and production solutions according to the drawings and parameters
Competitive Prices: Offer the advanced CNC Brass Turning technology currently available to large companies at the profitable prices accessible to any user.