Precision Titanium CNC Turning Services – CNC Lathe Machining Titanium Parts China Manufacturer
As a highly proficient CNC machining company and machined components manufacturer in China, rapid precision titanium CNC turning services and custom CNC titanium parts production are within the capabilities of machining shop at Junying. Our muti-axis turning centers and well-equipped lathes allow us to machine various titanium grades and alloy materials for producing complex CNC lathe machining titanium parts at cost-effective prices. Whether you are looking for small or large titanium turned components in low, medium or high volume, CNClathing.com will take each step seriously from design to shipment, to deliver you premium quality products and best CNC lathe service. Professional programmers, seasoned operators and properly maintained equipment ensured our CNC titanium turning service and work .
Why Choose Junying Titanium CNC Turning Services and Parts?
Extensive applications: aerospace, medical, defense, energy, and more critical industries.
Excellent configuration: multiple CNC turning centers, machines, lathes and effective tools.
Wide range of materials: titanium grade 5 (Ti 6Al-4V), grade 2, grade 7, grade 23 (Ti 6Al-4V Eli), etc.
Reliable quality: trained workers ensure no errors during the production process and our parts passed ISO9001:2015 certificate.
Custom service: experienced CNC design and engineering team provides custom reviews and suggestions of drawings to help you find best solutions with lowest cost.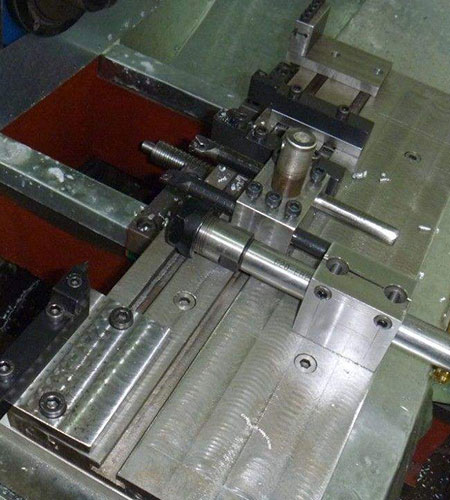 Titanium in CNC Turning
Titanium alloy has unique cutting characteristics in CNC turning due its chemical, physical and mechanical properties. For example, the contact length between chips and the front face is very short, and the heat generated during titanium cutting is not easy to be transmitted, which is concentrated in the cutting area and the small range near the cutting edge, which resulting in high cutting temperature. In addition, the CNC turned titanium parts is processed by stamping, forging, hot rolling and other methods, forming a hard and brittle uneven surface, which is very easy to cause the edge collapse, if the titanium has strong chemical affinity to the tool material, it is easy to produce adhesive wear under the condition of high temperature and large cutting force per unit area. So materials of titanium turning cutting tools should have good hardness, high bending strength, good thermal conductivity and poor compatibility with titanium alloy, to reduce cutting temperature and bond.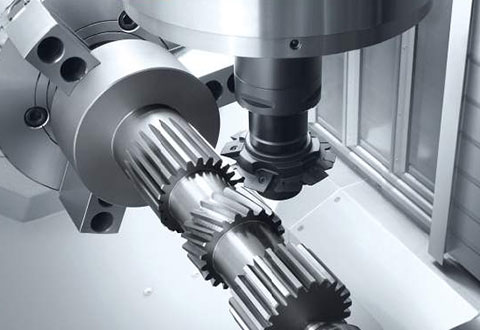 Titanium Properties & Advantages
Small thermal conductivity
High strength and good corrosion resistance
Highest strength-to-density ratio of any metallic element
More resistant to squishing and bending than gold.
Has a melting point of 1660 +/- 10°C, boiling point of 3287°C
The density of titanium is 4.506 g/cm3
Junying CNC Turning Titanium Service take considerations based on titanium properties, to produce and fabricate quality CNC lathe machining titanium parts effectively with competitive prices.