Aluminum/Aluminium in Sheet Metal Fabrication
Aluminum is one of the most popular materials in the sheet metal fabrication process because of its great properties such as lightweight and corrosion resistance, as well as cost-effectiveness and diversity in grades. Aluminum sheet metal fabrication is a process of shaping a piece of aluminum sheet material to create the desired part or product, it involves material removal or deformation. Common sheet metal fabrication processes include cutting, welding, forming, bending, joining, etc. The selection of the process is depending on the particular requirements of the application. Based on the characteristics of aluminum sheet metal parts, they are used throughout a wide range of industrial sectors from aerospace to automotive to food industries. Forming and cutting are usually necessary steps in the fabrication of sheet metal aluminium.
Benefits of Aluminum Sheet Metal Fabrication
Aluminum sheet metal parts can use to replace heavy materials for weight reduction.
Aluminum has a high resistance to corrosion, heat, rust, wear, and tear.
Aluminum is a lost-cost option for sheet metal fabrication projects.
Aluminum sheet can be cut, bent, stretched, or rolled into nearly any shape.
Aluminum fabricated parts can maintain their shape for years.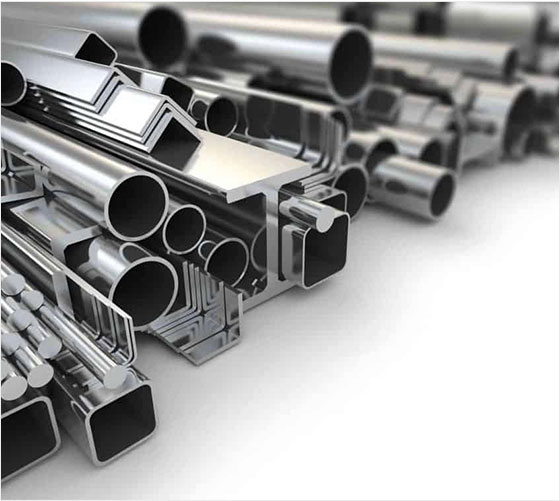 Aluminum Grades Used in Sheet Metal Fabrication
A broad range of aluminum alloys works well for sheet metal applications, but not all aluminum grades are suited. Below are the common aluminum types used in sheet metal fabrication.
A broad range of options of aluminum alloys makes
Aluminum 6061 (T6): a heat-treated structural aluminum alloy that is suited for aviation applications. Aluminum 6061-T651 is a primary option. The It is less formable and weldable than the other grades. 6061 aluminum fabricated parts are often used in boats, automobile components, bicycles, etc.
Aluminum 5052 (H32): Although 5052 aluminum sheet is far stronger than 6061, it retains its weldability, corrosion resistance, and formability, making it ideal for applications such as tanks or chassis.
Aluminum 1100 (H14): the most ductile for welding and deep draws, but has the lowest strength. It is economically pure and has strong resilience to chemicals and weather, making it a preferred choice for chemical processing applications.
Aluminum 3003 (H14): stronger than 1100 grade aluminum, 3003 is still malleable, inexpensive, weldable, and corrosion-resistant. It is often used for storage solutions such as cabinets or tanks and is well suited for stamping and drawing.
Aluminum Sheet Metal Fabrication Service – Aluminum Sheet Metal Parts Fabricator & Company
If your project requires aluminium sheet metal fabricated parts, Junying should be a top choice on your list. As an experienced metal machining and fabrication company, we are professionals at manufacturing various custom aluminum products including sheet metal parts and components for particular applications. Whether you need fittings or parts for vehicle doors, medical equipment, digital devices, and customer products, our aluminum sheet metal fabrication services can offer you high-quality aluminum sheet metal parts with significant benefits. We have been a quick-turn and reliable online manufacturer and supplier for more than 15 years and we are an ISO 9001:2015 certified sheet metal fabricator, always bringing demanding and OEM products with high accuracy and precision. Other than metal fabrication, we can also handle other services and processes for metals and plastics in our factory.
Why Choose Junying Aluminum Sheet Metal Fabrication
Highly skilled engineers, technicians, and operators with strong capabilities
Customers will be informed and able to know about each progress in the whole cycle
ISO 9001:2015 quality assurance and strict quality inspection and testing
Accurate dimensions and specifications as the customers' request
Custom aluminum fabricated parts range from regular mechanical parts to intricate shapes