CNC Polycarbonate Drilling Services & CNC Drilling PC Parts
Polycarbonate, referred to as PC, is a virtually unbreakable material and exceptionally weather-resistant, unbreakable and UV-resistant for use in difficult environments. Polycarbonate has various advantages that make it an ideal candidate for a large range of applications. Due to its high mechanical strength, the applications for PCs can be found in vehicle construction as headlamps or as rigid side, rear and roof windows, also optical components such as lenses, visors in motorcycle helmets and goggles are made of polycarbonate. The production of these PC parts is inseparable from CNC Machining services – turning, drilling, milling. Among these processes, CNC drilling provides fast and economical drilling, reaming, chamfering and other processing for the production of PC plastic parts. CNC PC Drilling has been one of the most important part of manufacturing Polycarbonate components.
Benefits of Polycarbonate Materials

– High strength
– Dimensionally Stable
– Heat resistant and Outstanding weather resistance
– Great electrical insulation
– Waterproof and high gloss
– Recyclable and safe
– Conforms to food standard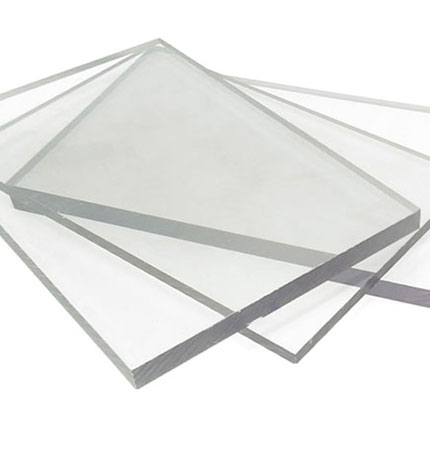 Top-Grade & Profitable Precision Polycarbonate CNC Drilling Services Supplier
Looking for reliable CNC Drilling services for Polycarbonate Parts? With rich experience in precision CNC PC Plastic Drilling, Jun Ying can be your ideal supplier of Polyamide Parts. Our CNC PC Drilling service makes it easy to add round hole features to CNC machined Polycarbonate Parts. Thanks to our high precision CNC drilling lathes with mature and stable new CNC system, we can perform precise drilling for your PC parts to ensure the accuracy of each part for small and large series, as well as single rapid prototyping.
Features & Advantages Of Our Custom CNC PC Drilling Services:
Quality Assurance

We communicate regularly with our customers on the progress of the works and have implemented strict quality requirements to deliver our parts on time.

High Precision Tolerance

Our generally tolerances between 0.02 mm and 0.1 mm, and we can adjust the tolerance levels according to the needs of our customers.
Varity of Polycarbonate Plastic Can Be Drilled

PC (opaque or transparent), PC loaded 30% glass fiber, etc.

Production Capacity

From the single piece to mass production of several hundred thousand parts, accept orders of any size.
Wide Applications of CNC Drilling PC Plastic Parts

Vehicle construction (headlamps, windows), Storage media (CD, DVD and Blu-ray); Optical components (lenses, visors), Construction industry (Glazing for conservatories) etc.