Custom CNC Turning Lathe Services – OEM China CNC Turning Parts Manufacturer & Company
Junying is an experienced precision CNC turning services supplier, manufacturer, exporter in China, has been specialized in offering best OEM CNC lathe services for superior quality cheap CNC turning parts, CNC lathe parts or high precision machined components with the operation of an impressive range of state-of-the-art turning machines, such as washers, bolts, shafts, rivets, spacers, sleeves, nipples, stainless steel fittings, pipe fittings, light fittings, wheel studs, etc. Our advanced CNC turning center routinely works with a wide variety of materials, ranging from copper, brass, stainless steel, carbon steel, aluminum, and titanium. We can always choose a suitable precision turning process to reach your requirements. Our custom CNC machining services ensure that our customers receive the highest quality CNC turned parts.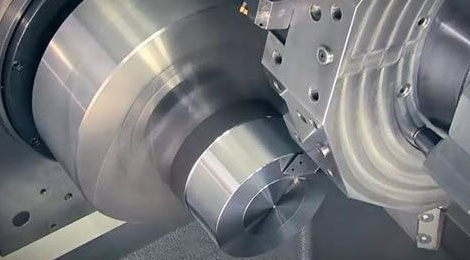 Junying Precision CNC Turning Capabilities and Features:
Junying (CNClathing.com) is capable to provide cost-effective CNC turning lathe services and quality products with high precision and accuracy for vast projects.
Low, medium to high volume batches production run
Rapid prototyping and end-use manufacturing
High dimensional accuracy, high speed and high reliability
A wide range of compatible metal and plastics materials
Great productivity and improved efficiency
Smooth finishes and tight tolerances can be achieved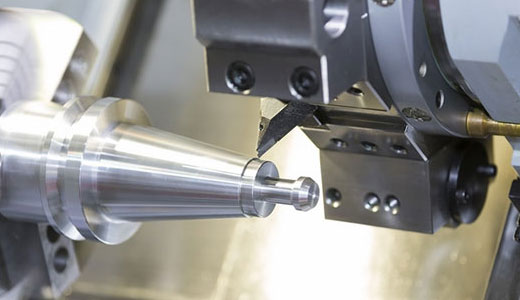 Why Choose Junying CNC Turning Services
We have multiple CNC manufacturing capabilities and can meet a wide variety of needs. In addition to turning, we specialize in milling, lathing, drilling, CNC turning and milling services, so you can obtain a large selection of CNC machined parts from our trusted team.
We have a complete set of state-of-the-art turning equipment and quality control system, to deliver durable lathe parts with cheap CNC turning prices.
Our technicians are experts in the field of CNC turning parts, have rich experience providing custom service in precision CNC machining to a wide range of industries, both domestically and internationally.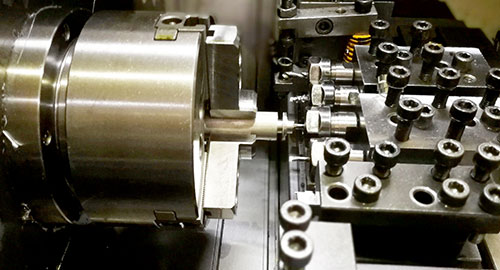 What Is CNC Turning Service & How CNC Turning Works – CNC Turning Process Basics
CNC turning is a particular form of the precision CNC machining process that holds a cylindrical workpiece in a chuck and rotated, while the cutting tool is fed to the piece and removing material to get the desired CNC turned components, leaving an excellent surface finish that sometimes requires no post-processing. Turning can be performed on the outside or inside of the workpiece to produce tubular components to diverse geometries.
When it comes to the CNC turning process, the subtractive manufacturing method is typically performed on CNC lathe or turning center. Before the cutting, G-code and turning machine need to be prepared, then secure the blank bar of stock material in the chuck of spindle, the chuck holds the piece in place when the spindle rotates. With the spindle spins to certain speed, a stationary single-point CNC turning cutter will move on a linear path that parallel to the axis of rotation and remove excess material, reduce the diameter of the block, specify the dimension and create smooth finish, to get final custom CNC turned parts with desired specification.
What is CNC Turning Center – Difference between CNC Lathe and Turning Center
CNC turning center, the equipment or machines for CNC turning service, is a computer controlled 3, 4 or 5-axis machine has capabilities of turning, drilling, tapping, and milling, using live tools with powered rotary tool turret, dual spindles, Y-axis, and multiple turrets. While CNC lathe is a simpler 2-axis machine with one spindle, basically composed of headstock, carriage, tailstock and bed.
CNC turning centers have more complex structure than CNC lathes.
CNC turning centers has higher production capabilities and versatility than CNC lathes.
CNC lathes are generally flat-bed type while turning center usually slant-bed type.
There are only minimal protective enclosure around the lathe while turning center commonly equipped with full enclosures to keep chips and coolant splashes within the machine.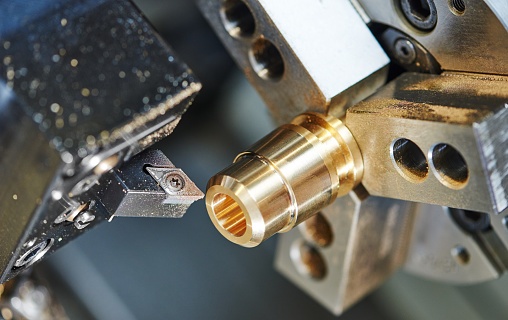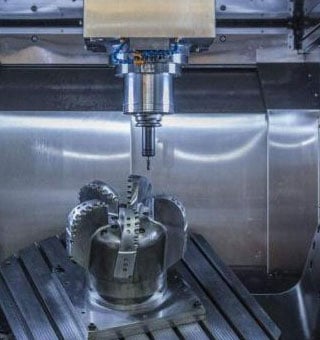 CNC Turning Operations – Types of CNC Turning
There are many types of CNC turning operations for CNC lathe services can be performed on a live tooling lathe in CNC turning factory, including Hard turning, Parting, Facing, Boring, Reaming, Taper turning, Drilling, Knurling, Threading, Grooving, etc., comes in varying tools, cost and set-up time.
Tapered turning: produce a cylindrical part of which diameter decrease from one end to another.
Hard turning: suited for materials with a Rockwell C hardness greater than 45, typically performed after heat treated.
Spherical generation: create a spherical finished surface, turning around fixed rotary axis.
Facing: a turning operation in which the workpiece is machined to its center.
Parting: create deep grooves that remove a completed or part-complete component from its parent stock.
Grooving: similar to parting, but only cut to a specific depth from outside or inside of workpiece.
Drilling: remove materials to drill holes from the inside of a workpiece with drill bits held stationary in the tail stock or tool turret of the lathe. Boring: enlarge or smooth an existing hole.
Knurling: cut serrated pattern onto the surface of workpiece with knurling tool, to change or enhance visual effect or hand grip.
Reaming: remove a small volume of materials from a drilled hole, for highly accurate diameters.
Threading: turn standard and non-standard screw threads, generally means single-point threading.
Polygonal turning: non-circular forms machining operation without interrupting the rotation of the raw material.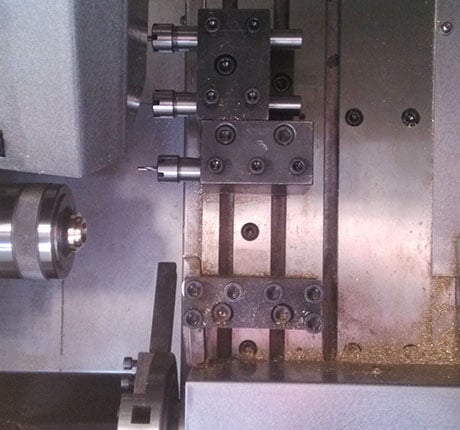 CNC Turning Materials – Materials Used for CNC Lathes
CNC turning service can be applied on a wide variety of materials, including metal, plastic and wood. Different lathes are needed for turning metal and wood. According to the types of materials machined, certain maintenance and safety precautions may be required for the lathe. Here are some common materials for CNC turning manufacturer as below.
Metals: aluminum, magnesium, steel, stainless steel, brass, copper, bronze, titanium, nickel alloy, etc.
Plastics: nylon, polycarbonate, POM, ABS, etc.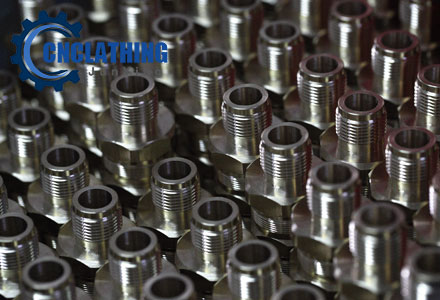 Applications of CNC Turning Services and Parts
Junying is a CNC turning company offering services suitable for mass production of high precision small CNC turning parts, such as components for cell phone, medical devices, optical equipment, automobile, lighting industry, office equipment, etc. We can know that CNC turning has become the most basic, extensive and important technology in the mechanical manufacturing industry, which directly affects production efficiency, cost, energy consumption, and environmental protection. The CNC turning applications involves the following industries (not limited to):
If you're looking for CNC turning parts that require precision machine like a turning center, Junying can provide the best CNC lathe services for you.
Junying CNC Turning Surface Finishes
Here is a wide selection of metal surface finishing services at your choice for the machined CNC turning parts to improve the parts appearance, surface smoothness, corrosion resistance, and other characteristics.
Painting: refers to an altering surface finishing process, spraying paint, pigment, or color to a solid surface as a colored protective layer, and can be done on metal or non-metal CNC machined components of any shapes, usually applied on aluminum, stainless steel and steel alloy parts. The purpose is to improve aesthetic appearance and prevent corrosion or oxidation.
Passivation: a common chemical surface treatment method for steel and stainless steel, to remove ferrous contaminants or use a light coat of protective material to create a shell for enhancing the corrosion resistance or reducing the chemical reactivity.
Electroplating/Plating: a process of using an electric current to reduce dissolved metal cations so that they form a thin coherent metal coating on an electrode, to change the properties of the metal surface or build up thickness for undersized parts.
Powder coating/Powder coat: a functional and decorative finish, which is applied as a free-flowing, dry powder, employs electrostatically and then cured under heat, to create a hard finish that is tougher than conventional paint. The main applications including household appliances, aluminum extrusions, drum hardware, automobile, motorcycle, and bicycle parts.
Anodizing/Anodized:an electrolytic passivation process of forming a thin layer of aluminum oxide on the exterior of aluminum CNC machined parts to increase the thickness of the natural oxide layer and protect the metal, as the layer has higher corrosion and abrasion resistance than aluminum.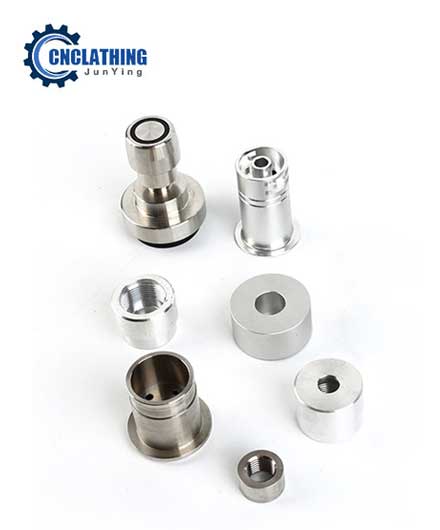 Polishing: also known as buffing, a process of rubbing the surface of parts or utilizing a chemical action to produce a smooth and shiny surface, make the surface get significant specular reflection or reduce diffuse reflection in some materials.
Black oxide: also known as blackening, gun bluing or hot blackening, a chemical process of forming a black conversion coating on stainless steel, copper and copper based alloys, zinc, powdered metals, silver solder, and ferrous materials, to improve corrosion resistance and minimize light reflection.
Conversion coating :also known as chromate conversion, the coating are used for metals converted to a protective layer through the chemical or electrochemical processes, primarily used as a corrosion inhibitor, decorative finish, or to retain electrical conductivity.
Bead blasting/Bead blast: the process of removing surface deposits by applying fine glass beads at a high pressure without damaging the surface.
Abrasive blasting/sandblasting: the process or operation of propelling a stream of abrasive material composed of high-velocity sand-sizes particles against the metal surface under high pressure with blast equipment like air pressure system, to remove surface contaminants, clean metals or increase a texture, then change the smoothness or roughness of surface.
CNCLATHING also provides grinding, linishing, industrial etching, and more custom metal finishing service for presenting the best effect of your part.