CNC Turning Service For Stainless Steel Parts
Stainless steel is a kind of steel that can resist weak corrosive medium such as air, steam and water or has rust resistance. We can see all kinds of life utensils made of stainless steel everywhere in our life. Stainless steel components have become an indispensable part of our life, and the stainless steel parts of CNC turning service used in different equipment are also different. With the characteristics of wear resistance, corrosion resistance and durability, precision CNC turned stainless steel is an important choice for high-end equipment spare parts. Precision CNC turning stainless steel components is usually used when components have to be durable, stable and have an immaculate finish, for example, in medical engineering technology, mechanical equipment, automobile, industrial equipment, automation equipment, household appliances and toy, etc.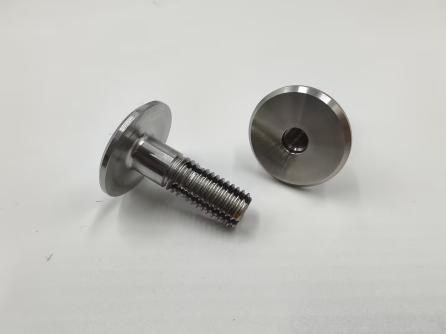 High Precision Stainless Steel Parts Of CNC Turning Service – China Best CNC Machining Factory
Junying is a professional China top CNC machining parts manufacturer & supplier. Mainly specializes in precision machining and provides OEM service for custom made precision CNC stainless steel turning parts, can be made with different material such as aluminum, stainless steel, alloy, brass, titanium, plastic, etc. We have rich manufacturing experiences of turning stainless steel parts for over 5 years and earned a good reputation. Our intention is usually to satisfy our buyers by offering a great rate, good quality, competitive price for CNC turning components service. All stainless steel parts of CNC turning service in the production process strictly comply with quality standards and all precision CNC machined products are subject to strict quality inspection. We also have the capability to manufacture stainless products of CNC milling, CNC drilling, CNC grinding, and CNC lathing service to meet your demands.
Features & Advantages Of Our CNC Machined Stainless Steel Components
– Good corrosion resistance and high hardness
– High quality control, 100% full inspection before shipment
– Medium low price
– Extremely durable and long service life
– High temperature resistance, abrasion resistance
– Not easy to rust
– Widely used