Superior CNC Machining Process Services for Medical Industry
CNCLATHING.COM, as a manufacturer engaged in CNC machining for many years, is one the China's largest manufacturers of CNC machining medical parts for surgical instruments and medical devices. With extraordinary technology and advanced equipment, we have become the leader of CNC machining for medical products. We provide customized medical prototyping process and various performance-critical medical component manufacturing services. In order to meet the high-volume and high-precision development needs of medical equipment, high-speed, high-precision, intelligent, composite, and environmental protection have been the main development directions of our medical CNC Machining processing. We always deliver high quality, precision CNC Machined Medical products on time and at affordable rates.

Capabilities of Our Precision CNC Machining for Medical Parts
Wide range of CNC Materials:

Metals (Aluminum, Steel, Stainless Steel, Titanium, Brass, Copper, Zinc, Magnesium, etc.), Plastics (PVC, Nylon, PEEK, etc.), Foams, etc.

Custom Colors:

Black, White, Silver, Red, Natural, Blue, Green and different colors as client requirements
Surface Finishing Ability:

Sand blasting, laser carving, plating, shot blasting, brushed, polishing, anodizing, oxidation, electrophoresis, chromate, powder coating and painting

CNC Machining Processes:

CNC milling, CNC turning, CNC drilling, CNC threading, surface grinding etc.
CNC Medical Parts Application

Handheld devices, Anatomical models, Teaching aids, Electronic apparatuses, Ultrasonic equipment, Physiotherapy apparatuses, MRI devices, X-Ray equipment, Clinical analytical instruments, Care equipment, Medical carts, Diagnosis equipment, Monitor instruments, Treatment devices, Tables and panels, etc.
Advantage of CNC Machined Medical Parts Production:
Affordable Prices – Always provide customers with the most cost-effective personalized production solution
Quality Material – Green and durable materials meet the special needs of medical devices
Custom Design – Design and produce any complex CNC medical part based on customer drawings and samples
High Accuracy – Excellent design and production team ensures high accuracy of each CNC machined medical component
Strong Capacity – Hundreds of state-of-the-art CNC machines for medical products can withstand mass production
Fast Production – Provides reliable fast medical prototyping and rapid manufacturing solutions
Excellent Service – Communicate production progress with customers in time and deliver on time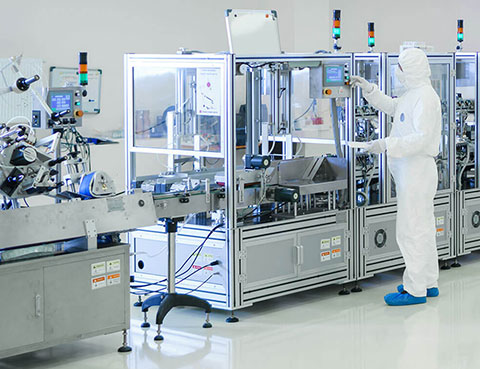 CNC Machined Medical Parts, Components, Products
The CNC industry has become the basis of all manufacturing industries. With the continuous progress of society and technological innovation, the use of precision CNC machine tools in the medical field has become wider and wider. The parts of medical devices are characterized by complex structure, tough materials, and difficult processing. CNC machining are the ideal method for processing such Medical parts, multi-axis linkage CNC turning and milling have outstanding performance in the field of precision medical equipment manufacturing, which is mainly used to manufacture orthopedic implants (vertebral hooks, bone plates, bone screws, acetabular balls, etc.) and dental implants (implant abutments, denture models, etc.). And with the development of modern surgery, high-volume high-precision, complicated structure, high-strength surgical instruments such as cardiac pacemaker parts, hemodialyzer parts, etc. can be produced by CNC technology.