CNC Stainless Steel Drilling & CNC Drilled Stainless Steel Parts
Stainless Steel is known for being a generic term for stainless and acid resistant steel with high corrosion resistance and favorable mechanical properties. Stainless Steel is a relatively good metal material to drill. However, if you want to drill, ream, chamfer for any stainless steel parts, CNC Drilling process with high-end CNC control systems, can be used in the automotive, mold, shipbuilding, aerospace, construction machinery industries, especially for the Stainless steel parts with multiple holes that need to be processed are suitable. Therefore, CNC Stainless Steel Drilling has been selected as the best drilling treatment solution by many industries that need stainless steel accessories due to its fast speed and high accuracy.
China Top-Grade Precision CNC Drilling Stainless Steel Service Supplier
Jun Ying is one of the leading companies in China that offers CNC drilling Stainless Steel parts. We have first-class stainless steel CNC Drilling technology and high-end machines to provide customers with the most accurate stainless steel CNC Drilling parts worldwide. Whether you are in the automotive or aerospace industry, we can use the best products, attentive service and the most profitable prices make you to be our long-term partner. From CNC Steel Drilling design, proofing, production, packaging, to delivery, we are always committed to providing the most efficient and cost-effective solution based on customer product requirements and budget. If you are looking for a reliable manufacturer of CNC Drilling Stainless Steel Parts for your project, please send your inquiry and drawings to us now!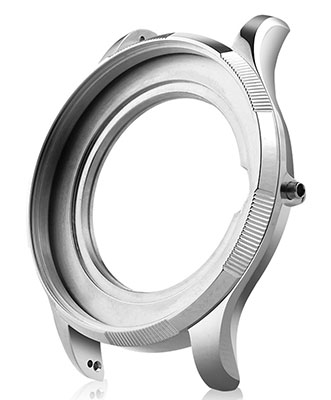 Features & Advantages Of Our Custom CNC PA Milling Services:
Various Quality Stainless Steel Materials

Stainless Steel 303, Stainless Steel 304, Stainless Steel 316, 440 Stainless Steel, Stainless Steel 421, Stainless Steel 15-5, Stainless Steel 17-4, Stainless Steel 2205, etc.

Custom OEM Capacity

Thanks to our high precision CNC lathes, we can do CNC drilling for Stainless Steel parts for small and large series, as well as Stainless Steel prototypes.
Multiple Surface Finishes

Zinc Plating, Nickel, Chrome, Dyeing, Anodizing, Polishing, Sandblasting, Painting, Laser Engraving, Powder Coating etc.

Cost-effective Production

From important design criteria to improve part feasibility, enhance aesthetics, and reduce total production time
Advanced CNC drilling machines

Our multi-axis CNC drilling centers meet the highest demands for precision and productivity, it's possible to turning very complex Stainless Steel parts

Wide Applications

Automotive, Aerospace, Industrial, Pharmaceutical, Electrics, Military, Mining, Aircraft, Construction, Transportation, etc.