CNC Machining for Food Industry
As people pay more and more attention to food safety and health, the standards of food processing and packaging machinery parts have been raised. On the other hand, to cater to the varying needs of foods, a variety of different food processors and packaging equipment selling on the market. CNC machining is an efficient fabrication method through subtractive producing on materials as per CAD programming to serve for mass production of food processing machine parts, no matters you requires the components of Sterilizers, Ultrasonic cleaners, Floatation Tanks, Spray Washers to Screening Separators, Carborundum Abrasive Rollers, Sorting Conveyors or Jaw Crushers, Pressure Mills and other custom designed CNC machining parts for food processing equipment, fast, safe and cost-effective products can be obtained from reliable rapid CNC machining manufacturer.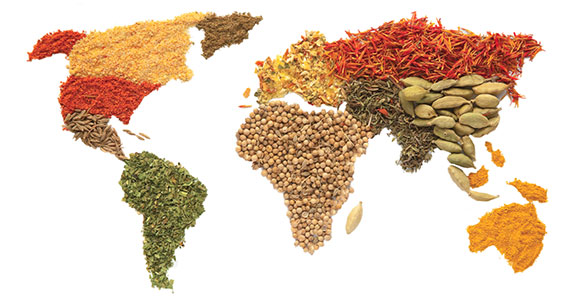 Food Equipment Parts Machining – Food Processing and Packaging Machinery Parts Manufacturer
JunYing is a top China CNC machined parts manufacturer that understand the international food safety regulations and has the capabilities to deliver food processing machinery parts and components products that are fully compliant. Based on the 5-axis complex CNC machining and rich experiences in CNC turning, milling, and drilling services, unmatched quality plastic and metal CNC machining parts for food processing equipment with high speed and high precision are offered here, a wide range of metal and plastic materials for selection to fabricate different products with certain specifications. Working with our Food Processing CNC machining, affordable prices, high durability and fast delivery time and more benefits you can get.
Specifications of Our CNC Machining Food Machinery Parts
Main Materials:

Brass, Aluminum, Steel, Stainless Steel, Titanium, ABS, Delrin, Graphite, HDPE, Nylon, PLA, PC, PEEK, PMMA, PP, PTFE, VeroClear, etc.

Process Type:

grinding, milling, turning, trimming, drilling, deburring, tapping, threading, sandblasting, polishing, vibratory finishing, pressure testing, washing, etc.

Typical Food Machine Parts:

Shafts, Motors, Drives, Inspection pads, Tables, Polymers, Pins, Spacers, Forgings, Valves, Hydraulic Components, Sockets, Weldments, Bushings, Thread rods, Castings, etc.
Tolerance:

± .0002 in (±.005 mm)

Certification:

ISO9001:2015

Surface roughness:

Surface roughness:
Applications:

food processing machines, components, systems used to cook, package, prepare, store and handle food and food products, like devices for cleaning, grading, sorting, peeling, skinning, grinding/crushing, cutting/chopping, extrusion, agglomeration, forming, homogenization/emulsification, mixing/blending, etc.
Advantages of Our CNC Machining Service for Food Industry

– No minimum order size, low, medium, or high volume production as your demands
– Average 7 working days delivery time and even within 4-5 days
– Engineering-grade materials for functional testing or end-use applications
– More than 40 stocked materials for CNC milling and turning.
– Manufacturing 1-1000 pieces machining parts within 3 business days.