Forging Services – Metal Forgings & Custom Forging Parts Manufacturer
If you are seeking a supplier of forging services and custom forging parts, here is the right place for you. In order to meet the mass production requirements of some customers and reduce costs, we work with our industry-leading suppliers to assist your project. The extensive and comprehensive network enables us to expand our capabilities and serve more clients across the world, especially those who require quality metal forgings. To lower the price of your CNC machining parts, our forging service can offer a large number of prototypes in batch, then we use CNC techniques and machines to modify the appearance and achieve other specifications, which greatly shortens the lead time. However, the precision is only about 0.05mm, and the part complexity should be reviewed before manufacturing to check the feasibility. Other than the forging process, a selection of other services can be applied based on your quote. The stable and long-term relationships between our partners and us allow us to deliver the best quality at the most competitive prices. Before the final order going on its way to customers, multiple quality inspections will be implemented at different production stages of the forging products. Welcome to send your inquiry or custom designs of forging parts to be made, we'll send you a free quote within 24 hours in working days and work out a schedule for recording the progress. Steel forgings and iron forgings are most commonly produced at our factory.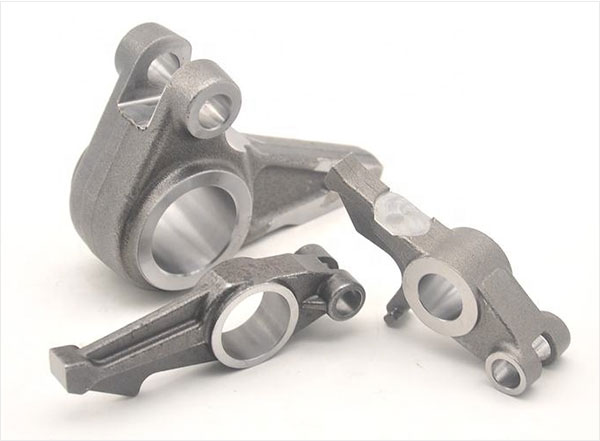 Why Choose Our Forging Services?
Seasoned engineers, operators, inspectors, sales & after-sales staff and project managers allow you to monitor your products at every stage and ensure the whole process goes smoothly.
On-site quality control and inspections at the beginning of the forging process, during the manufacturing, and before the shipment to increase multi-layer security.
Free samples can be offered, we put emphasis on the feedback for further improvements and make the final products match or exceed the expectations of our customers.
From raw materials, machining equipment, and facilities at workshop, strict quality control, and ISO 9001 certification to guarantee the quality of your metal forgings.
After you place an order, the production cycle will be kicked off quickly, we'll review your design or provide some suggestions for higher efficiency and cost reduction.
Online forging services at Junying receive the request of OEM and custom forging parts and choose the optimal supplier to complete programs at reasonable prices.
Forging Capabilities – Details of Forging Services & Parts
Junying is a China top company that is capable of making a wide range of custom forged parts based on your specifications to meet your demands of premium quality, cost efficiency and on-time delivery.
Forging processes: cold forging, hot forging, roll forging, open-die forging, closed-die forging, drop forging, etc.
Materials: stainless steel, carbon steel, tool steel, and other metals.
CNC Machining: turning, milling, drilling, grinding, tapping, boring, reaming, etc.
Surface Finishing: anodizing, plating, painting, polishing, powder coating, etc.
Quality Inspections: CMM, IPC, DPI, PM, PSI, etc.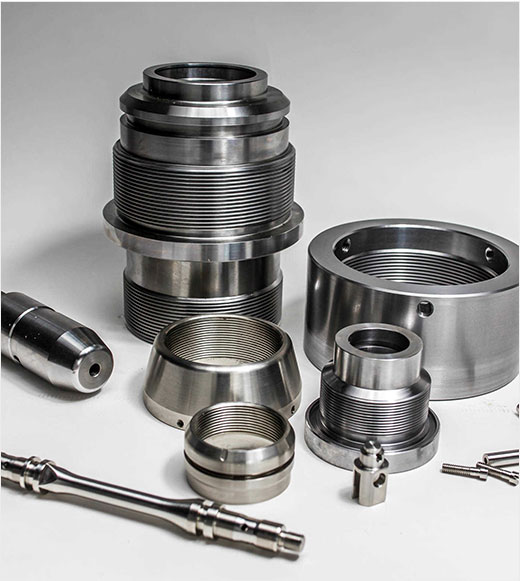 What is Forging?
Forging is a typical manufacturing process of shaping metal using localized compressive forces, it is usually performed with forging tools like hammers or presses. Main materials used for the forging process including carbon steel, alloy steel, stainless steel, iron, aluminum, and titanium. Forged parts can range in weight from less than a kilogram to hundreds of metric tons. The common equipment and tools used for forging are hammer and anvil. The hammer is attached to an anvil, during the forging process, it is raised and dropped into the workpiece to add force. The most common types of forging processes are cold forging and hot forging.
Common Types of Forging Process
There are plenty of forging techniques, each with its advantages and drawbacks.
Cold forging: refers to metal forging at room temperature, compared to hot forging, cold forging take advantage of dimensional control, product uniformity, surface finish, and contamination. Cold forging involves different techniques such as bending, extruding, cold drawing, and cold heading. Cold forging is more suitable for handling softer materials, higher productivity and interchangeability can be offered. Cold forging also brings more precise tolerances than hot or warm forging.
Hot forging: it needs to heat the metal above the recrystallization temperature, due to high temperature decreases the yield strength increases ductility, hot forging can reduce the required energy to form the metal and avoid hardening, also eliminate the chemical inconsistencies. Most metals are processed with hot forging, metal is more pliable with extreme heat.
Closed die forging: also known as impression die forging, in the process, the metal is put in a die, the hammer is dropped on the workpiece, leading to the metal flow and fill the die cavities, excess metal is squeezed out of the die and them forming flash, the flash cools faster than the rest of the material and helps prevent more flash generated, this also forces the metal fill the cavity completely. When the forging process is finished, the flash will be removed.
Open die forging: also known as smith forging, involves the use of two dies usually flat in shape, the dies do not enclose the workpiece, which allows it to flow everywhere except where it contacts the dies, the operator needs to orient and position the part to get the desired shape. The main benefits of open die forging are continuous grain flow, reduced voids, increased strength and fatigue resistance, improved microstructure, finer grain size, and better internal quality. Open-die forgings can be worked into discs, hubs, blocks, shafts, sleeves, cylinders, flats, plates, and some custom shapes.
Press Forging: involves slowly applying a continuous pressure or force, which can be used to perform all types of forging. The main advantage of press forging is that it can deform the whole workpiece and control the internal strain by controlling the compression rate of die forging operation.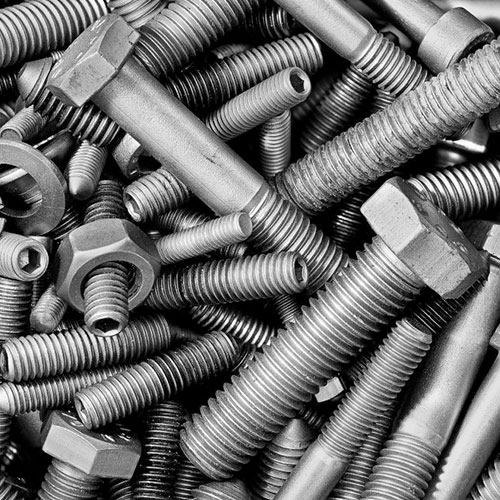 Advantages of Forging
Forging can produce stronger parts than casting or machining. Continuous texture variation improves the strength characteristics.
Lower total cost can be realized through forging services compare with castings or fabrication. The long-term benefits of forgings make it more economic.
Forging provides improved mechanical properties, such as ductility, fatigue, and impact resistance.
All metals including ferrous and non-ferrous can be forged, including all types of steel.
Greatly reduces the possibility of metallurgical defects such as porosity or alloy segregation that may be found in castings.
The required weight to manufacture the part is less, which causes cost savings and shorter machining times.
A broad range of shapes and sizes can be forged from simple pieces to complex shapes.
Applications of Forging
Forging has been used for a long history and still offers cost-effective solutions for various industries across the globe. It facilitates the high volume production of forging components with excellent mechanical properties. Our forging services can assist you in cost savings and reputation improvements.
Defense
Automotive
Mining
Oil & Gas
Surgical & Dental
Energy
Agriculture
Transportation
Railroad
Construction