CNC Milling For Aluminum
Aluminum is the most abundant metal element in the earth's crust. It has good malleability, flexibility, conductivity and durability, the appearance is silver or dull grey. It's the commonly machined material as it exhibits excellent machinability. The CNC machine can manufacture unique and quality aluminum prototypes. CNC milling is just the perfect choice, the advantages are in the machining process, and that is the high precision and milling aluminum. Aluminum CNC milling is applying rotary cutters which is professionally polished to remove it by advancing a cutter into a work piece. Complex parts with sophisticated shapes can be made through aluminum CNC milling service. The precision CNC milled aluminum parts contains: Front panels, Dowels Pins, Spline Shafts, Medical Devices, Lighting Fixtures and more.
Benefits & Features Of CNC Milling Aluminum Material

– Low in density and high in strength
– Easy to shape
– Excellent chemical & corrosion resistance
– Good electrical conductivity
– Soft and lightweight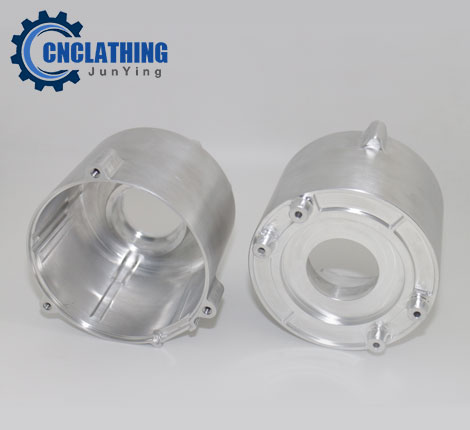 CNC Milling Service With Aluminum – Aluminum Machined Parts Manufacturer In China
If you are seeking a vendor to provide you high quality aluminum parts CNC milled, Junying is one of the most capable and affordable sources specializing in manufacturing precision OEM aluminum machining precision CNC milling parts on advanced CNC machines with the highest industry standards and premium quality. With over 5 years working experience, we are a well established and experienced precision engineering company in China, custom a variety of cheap aluminum milled parts according to your needs. Mainly serves for automotive, medical devices, engineering, electronics, chemical, construction, aerospace and more industries.
Advantages Of Our Aluminum Milling Service

– Have full inspection and routing inspection during CNC milling aluminum parts production.
– Modern and advanced processing equipment to ensure highest accuracy of aluminum milled parts.
– Accumulated professional machining and rapid prototyping experience, provide you with the most professional and effective advice.
– Has strong and professional technical team and efficient management operation system and is equipped with advanced manufacturing equipment, ensure you can get best aluminum parts of CNC milling service.