High Speed Titanium CNC Milling Services – China OEM CNC Milling Titanium Parts Manufacturer
As a OEM China CNC Milling Company, Junying (CNClathing.com) has become a supplier of titanium CNC milling services, manufacturer and exporter of CNC milling titanium parts and titanium machine shop for more than 10 years. With the advanced CNC milling centers and 5-axis mills, we are capable of machining CNC titanium milled parts for small or large batch production run to exact specification as customer design or drawing, most common file formats are accepted. Our skilled programmers and workers will set up the CNC software and machines correctly, to ensure the efficiency of titanium milling service and obtain designed products. Proper surface finishes and tight tolerance can be provided as well.
Product Description of Junying CNC Milling Titanium Parts
Materials: Titanium grade 5 (Ti 6Al-4V), grade 2, grade 7, grade 23 (Ti 6Al-4V Eli), etc.
Quality assurance: ISO9001:2015 certification
Equipment: 6 CNC milling machining centers, 3-axis & 5-axis milling machines
Dimensions: up to 500 x 500 (3-axis milling machines), up to Ø 300 (5-axis milling machines)
Applications: aerospace spacecraft, missiles, surgical & dental equipment, oil/gas exploration, military, etc.
Why Choose Junying Titanium CNC Milling Service?
Perfect after-sales service and technical support
Custom CNC titanium milling service according to customers needs
Quick prototype or low/high volume production order
Reasonable prices for titanium milled parts made from durable materials
Strict quality control system and multiple inspection procedures
High productivity and on-time delivery across the world
Titanium in CNC Milling
CNC milling is a useful technique to machine precision titanium parts, to improve the metal productivity and effectiveness, each element or factor during the CNC titanium milling process should be considered, including cutting tool, axes or spindles, workpiece material types & characteristics, tool holder, fixture, coolant or cutting fluid, and more. The milling operations will be different due to the varying applications of the CNC milling titanium parts. To reduce the edge wear of cutters and avoid the risk of combustion, the cutting speed can't be increased when milling titanium. Ti 6Al-4V titanium alloy or titanium grade 5 is the most common Ti alloy that accounts for over half of total usage of titanium.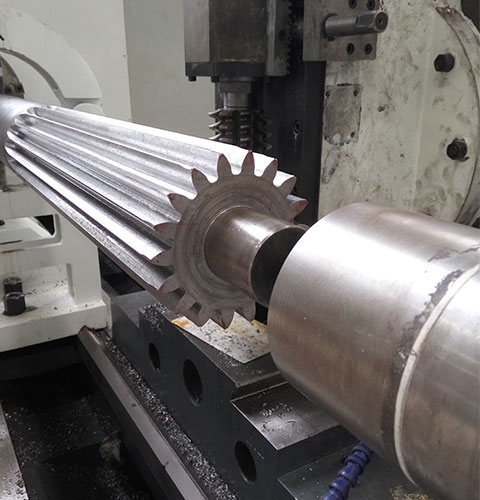 Properties of Titanium & Titanium Alloy
Corrosion Resistance to sea water, aqua regia, and chlorine
Can be alloyed with iron, aluminium, vanadium, and molybdenum
Good ductility, high melting point, low thermal conductivity
Hard and refractory
Not react with fleshy tissue and bone
Very reactive in liquid state
Not attacked by mineral acids at room temperature