China Leading Rapid Prototyping Services – CNC Machining Prototype Manufacturing
Are you in need of a prototype with excellent quality and cost-effectiveness? Junying is the right place to go. As a China leading rapid prototyping services company, we can provide professional prototype manufacturing with a wide selection of techniques, including CNC prototyping, 3D printing, sheet metal fabrication, injection molding, etc. Based on years of experience, advanced manufacturing equipment, accomplished engineers and technicians, and cutting-edge prototyping facilities, we are able to bring your concept or idea to the market in a cost and time-saving way. CNC prototype machining is a major prototyping service at Junying, offering industry-leading standards and fast turnaround. If you are willing to work with us or want to know more details, welcome to contact us via email.
Why Choose Junying Rapid Prototyping & Prototype Manufacturing
ISO9001:2015 quality certification, complete quality inspection, and control system
A ton of possible materials, processes, technologies, finishes, and tolerances are provided
Highly efficient prototype manufacturing process ensure fast turnaround
Prototype machining and fabrication cost is significantly reduced, whether low or high volume
Optimal results for proper testing of material characteristics and product functionality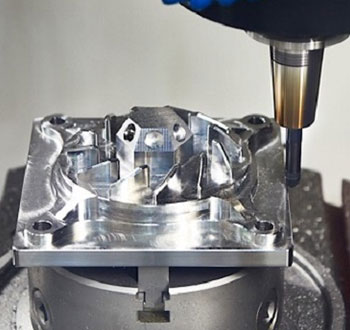 Rapid Prototyping Services at Junying
Rapid 3D Printing. 3D printing is the most popular rapid prototyping process, 3D printing rapid prototyping service only takes a short time to make the final parts, with high design freedom and suitable for low volume production due to affordability. Common 3D printing techniques used for prototyping are FDM, SLA, SLS, SLM, etc., the selection of prototyping techniques depends on the type of materials and requirements.
Rapid CNC Machining. The rapid prototyping of CNC machined parts is realized by CNC machine tools such as lathes, mills, and CNC machining centers. CNC prototype machining offers a variety of material and finishing options, the CNC prototyping can be combined with other types of prototyping services.
Rapid Sheet Metal Fabrication. Sheet metal fabrication rapid prototyping primarily serves for the production of sheet metal materials, associated techniques are cutting, forming, welding, bending, stretching, shrinking, etc. Sheet metal rapid prototyping is generally used for flat parts such as enclosures, it can accommodate a wide range of sizes but needs a longer setup time, which may bring a higher cost.
Rapid Injection Molding. Rapid injection molding allows us to manufacture prototype injection molded parts for full functional purposes, or fit testing. Prototype molding can be built quickly and the part has the shape and functions a plastic prototype needs for testing, fit and work. Most colors and materials are available.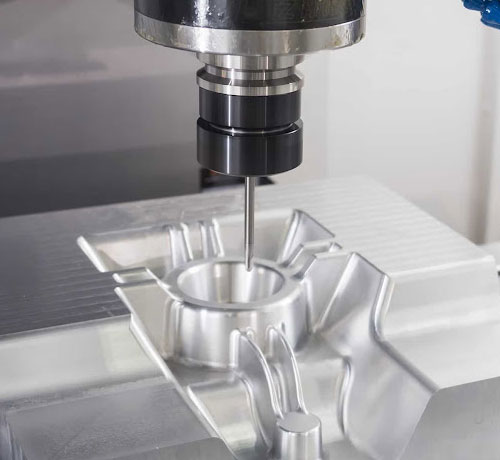 What is Rapid Prototyping?
Rapid prototyping is the quick fabrication of a three-dimensional scale model or physical part of their designs, using a group of different techniques and CAD data. Rapid prototyping techniques including 3D printing, additive manufacturing, sheet metal fabrication, CNC machining, and injection molding. Rapid prototyping services are usually used to make prototypes of any object layer by layer using CAD models. These prototypes with critical information can be used for design, evaluation, testing, and certification.
Is CNC Machining Used for Rapid Prototyping?
CNC machining is an ideal method for prototype manufacturing, CNC machining is fast, accurate, and very versatile, it works with almost all solid materials, including plastics and metals. There are also no minimum quantities, so one prototype can be made as easily as 1000 pieces. If you need strong mechanical parts that are fully functional and have precise tolerances, CNC prototyping is a good option.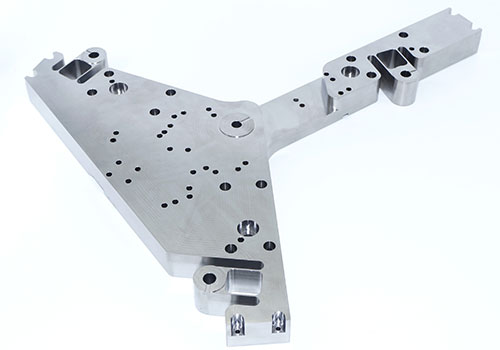 What is CNC Prototype Machining?
CNC prototype machining is a process in which a machine tool is controlled by computers and used to perform the operations according to the digital data that has been input into the machine. CAD/CAM software is adopted to create specific designs and obtain the instruction data or files. The commonly used machine tools including lathes, drills, mills, etc. CNC prototype machining provides an efficient way to fabricate prototypes. Speed is the key consideration when producing a prototype, which is one of the main benefits that a CNC machining prototype provides, there is no need to add data to the computer every time a part is ever made as the file is stored, the automation of machines can greatly improve the speed.
Advantages of CNC Machining Prototypes
CNC machining prototypes give you the exact size and shape of the desired product. It often provides a high level of tolerance and precision.
With the dimensions and other information programmed in the software, a number of the same pieces can be manufactured at one time.
CNC machining minimizes the involvement of human labor in production, which greatly reduces the errors and mistakes caused by manual operations.
CNC prototype machining is rapid prototyping, it does not need much time to finish the manufacturing and allows mass production with high quality.
Compared to other rapid manufacturing, CNC machining is suitable to develop prototypes because it works with a wide range of materials.