Stainless Steel in CNC Milling
Stainless steel refers to a steel alloy resistant to air, steam, water, and chemical corrosive media such as acid, alkali, etc. As its outstanding mechanical properties, stainless steel is popular in CNC milling services, which provides large amounts of precision CNC milling stainless steel parts for surgical equipment, electronics hardware, automotive, aerospace equipment, food processing machinery and more industries. Stainless steel CNC milling process is utilizing the cutting tools to remove materials from the stainless steel stock on the mills. The raw material stock or workpiece is placed on the work table below the spindle that hold a computerized controlled rotary milling cutter, the spindle does the vertical motion while the table is horizontal. CNC mills can conduct multiple operations along 3/4/5 axis to cut the stainless steel milled components as the programmed dimensions. Stainless steels can be classified as martensitic(ferritic), austenitic and duplex (austenitic/ferritic), each type of stainless steel should take different milling operations.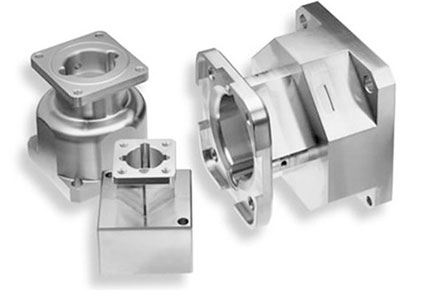 Stainless Steel CNC Milling – CNC Milling Stainless Steel Parts & Components Manufacturer
CNClathing.com is specialized in plastic and metal cheap CNC milling service and CNC milling parts manufacturing for decades, accumulated rich experiences on different milling processing. Equipped with 6 CNC milling machining centers, 3-axes or 5-axes milling machines, skilled operators and professional engineering team, we are capable to produce CNC milling stainless steel parts of up to 500*500 dimension and diameter from 1mm to 300mm with our metal milling, precision milling and thread milling. We can deliver your stainless steel milling components with tight tolerances and complicated shapes in the most efficient and accurate way.
Materials Capabilities
Jun Ying CNC milling service is working with a selection of stainless steel types with a little different characteristics.
410 Stainless Steel: martensitic steel, magnetic, strong and tough, can be heat-treated
17-4 Stainless Steel: good corrosion resistance, can be hardened up to 44 HRC
303 Stainless Steel: excellent toughness and machinability, lower corrosion resistance than 304
2205 Duplex Stainless Steel: highest strength and hardness, can withstand up to 300℃ temperature
440C Stainless Steel: can be oil quenched to reach maximum hardness and heat treated to 58-60 HRC
420 Stainless Steel: mild corrosion resistance, high heat resistance and improved strength
316 Stainless Steel: similar properties to 304, higher corrosion and chemical resistance
904L Stainless Steel: resistance to localized attack by chlorides, corrosion resistance
Zinc Alloy: readily to be treated, good electrical conductivity and corrosion resistance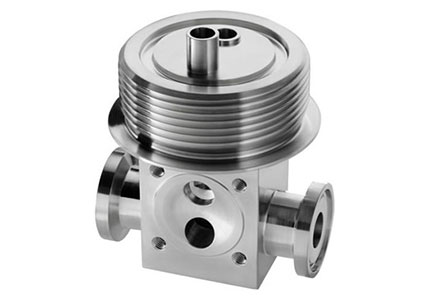 Benefits of Our Stainless Steel CNC Milling Services & Parts

– Decades of extensive experiences and impeccable reputation worldwide
– Parts design review, proper modify suggestions and technical support
– High level of accuracy, precision, repeatability, reliability and precise tolerances
– Up to 1000 pieces large production volume on one day
– ISO9001:2015 quality assurance and complete quality control system