Polycarbonate CNC Milling Service
Polycarbonate used in CNC milling services, also known as PC, is a type of plastic with Polycarbonate as main component, looks like transparent glass, has excellent optical and mechanical properties, high melting point, low temperature resistance, low water absorbency, good impact resistance, insulation and anti-aging properties. Polycarbonate CNC milling is a routing process to progressively remove extra materials from the polycarbonate workpiece with a rotating milling cutter controlled by computers, and produce a custom CNC milling polycarbonate parts with designed specifications. CNC polycarbonate milling can be completed in varying direction on single or multiple axes, cutter head speed and pressure. Precision CNC milling services bring large advantages for high cost, small amounts plastic machining, polycarbonate CNC milling process usually combined with CNC routing, vapor polishing and more.
Advantages of Polycarbonate in CNC Milling

– Easy to machine and excellent dimensional stability
– Strong and stiff, outstanding impact resistance
– A diversity of applications, can replace metals
– Improved production speed and higher level of accuracy
– High production runs of thousands of parts achieved in short lead times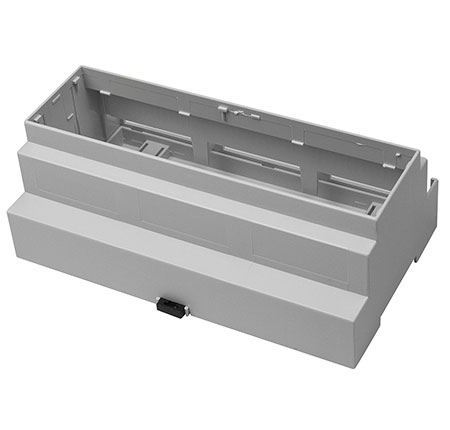 Polycarbonate Plastic CNC Milling Online –
CNC Milling Polycarbonate Parts & Components Manufacturer
CNClathing.com is a China leading CNC milling service China supplier, utilizing the latest CNC machining, milling centers, state-of-the-art programming software, we are able to provide different grades of precision and production volume. Polycarbonate CNC milling start from the 2D or 3D CAD part design, use the CNC program to convert the CAD file, set up the CNC milling machine, then manipulate the machine tools to execute all the milling operation. If you are looking for affordable precision polycarbonate milled parts manufacturer, CNCLATHING is a good partner. Our CNC milling polycarbonate parts are manufactured with improved speed, high accuracy, repeatability at reduced prices. The polycarbonate parts applications involves electrical insulation, manifolds, sight glasses, semiconductor machinery parts, power distribution, connectors, seals, gaskets, food processing machinery, household appliances, battery boxes, rollers, etc.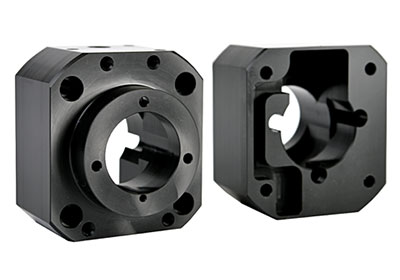 Benefits of Our Polycarbonate CNC Milling Services & Parts

– CNC polycarbonate milling parts of any shape can be produced
– Cost-effective project for rapid prototyping and short to long run mass production
– OEM/ODM service, exact product as per customers parts design
– Multiple smooth surface finishes for CNC milling parts
– Quickest turnaround, fast delivery and lowest price