What is CNC Design and CNC Engineering?
CNC design and engineering are both significant aspects in CNC (Computer Numerical Control), requires computer to control and operate.
CNC design is a broad concept, which contains CNC lathe design, CNC machining design, CNC cutting design, CNC product design, CNC tool design, CNC machine design, etc. CNC machining design generally means a plan or drawing produced by CAD software to show the look of CNC machining parts and workings of machining process before it started, it's usually used as the guide and basis of CNC machining services, all specific CNC design engineering details of the parts should be included in the CAD design, covering the parts shape, dimension, tolerance, holes, depth, diameter, surface finish and more information. The design file will be converted into CNC programming language that used to control the movement of cutting tool by computers
CNC engineering is a mechanical and precision engineering field, CNC engineering services is mainly applied for designing and manufacturing a diversity of precision CNC machined parts for different industries with CNC mills, lathes, cutters, and more CNC engineering machines that are controlled by computers, to achieve high precision and CNC design requirements. CNC design engineering involves custom machine design, prototype development, CAD design services, CNC programming, manufacturing engineering and more.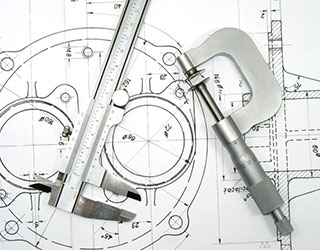 CNC Machining, Turning & Milling Design – Online Custom CNC Engineering Services
CNClathing.com – Junying Metal Manufacturing Co., Ltd is a top China CNC design and engineering services provider and CNC parts exporter, offering custom CNC designs include CNC lathing design, CNC machining design, CNC milling design, etc. Rapid prototyping and large-scale production of the highest quality of precision engineered parts are allowed to be realized with the help of design engineering services. Our skilled operators take advantages of CNC machining, milling, turning, and drilling with a full CNC design software facility, capable to maintain the speed and quality of products. Advanced and detailed design will ensure quick online machining quote.
Benefits of Our CNC Design and Engineering

– We are specialist in a wide range of CNC engineering services, CNC design engineering, milling services, machining services, turning services, drilling services, etc.

– With accomplished and professional engineering team, we offering reliable CNC designs to meet your requirements of custom lathing parts, assist your for each detail.

– Complete project plan and schedule to confirm every step finished within the period and reach desired quality.

– Fast handling speed and on-time delivery, our average turnaround time is around a week, at affordable prices that under your budget.