Titanium CNC Drilling Services for CNC Manufacturing of Titanium Drilling Parts
CNC drilling titanium parts have several advantages than other materials, through decades of experiences, Junying has been capable to perform precision titanium CNC drilling services and custom titanium parts CNC manufacturing with highest quality in our machine shop. As an OEM China CNC drilling manufacturer and supplier, our dedicated machinists have learned how to drill titanium with right speeds and feeds, utilize CNC and manual drills of varying sizes and functions to complete the drilling operations smoothly with high efficiency. Cautious attitude and rigorous operation from design, proofing, production, packaging to shipment will ensure the titanium drilling products reach expected quality and performance. We are always focusing on improving our CNC titanium drilling service to provide most cost-effective solution for each customer.
Why Choose Junying Titanium CNC Drilling Services?
High safety, quality, reliability, productivity and durability
Fast turnaround, standard packaging and on-time delivery
ISO9001:2015 quality assurance, strict inspection and profitable prices
Precision titanium drilling with dimension stability and tight tolerance
Exact specification, dimensions of drilled parts consistence with custom design
Wide applications including medical, aerospace, airplane, engine, military, etc.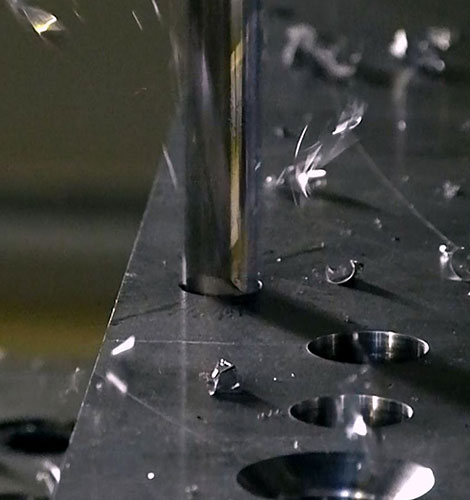 CNC Drilling Titanium Materials Capabilities
CNClathing.com can process a selection of titanium grades and titanium alloy types to produce and drill holes in different diameters. Welcome to contact us for custom titanium parts machining and drilling. Here are some common machining titanium properties and applications.
Titanium grade 5 (Ti 6Al-4V): density of roughly 4420 kg/m3, Young's modulus of 120 GPa, average hardness of > 350 HV, and tensile strength of 1000 MPa. 6al 4v titanium is ideal to be used in aircraft turbines, fasteners, engine components, aerospace structural and marine components, etc.
Titanium grade 2: good weldability, strength, ductility and formability, corrosion resistant, grade 2 titanium bar and sheet are suitable for architecture, medical, chemical, power generation, hydro-carbon processing, exhaust pipe shrouds, etc.
Titanium grade 7: excellent weldability and fabricality, has the highest corrosion resistance of all titanium alloys, widely used in chemical processes and production equipment components fabrication.
Titanium grade 23 (Ti 6Al-4V Eli): high strength, light weight, good corrosion resistance, superior damage tolerance, high toughness, biocompatibility, good fatigue strength and low modulus. Perfect for biomedical applications like implantable components, orthopedic pins and screws, orthopedic cables, ligature clips, surgical staples, springs, etc.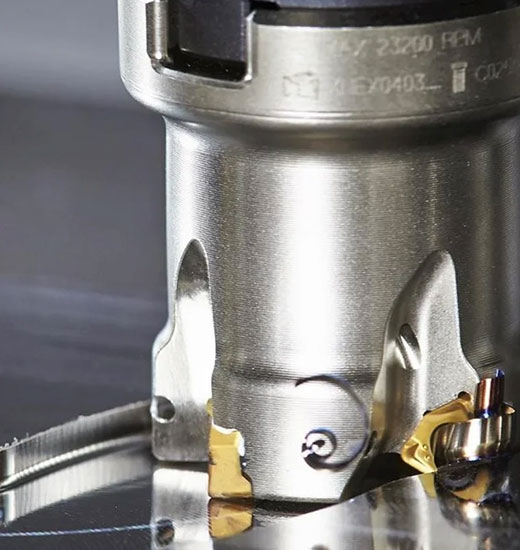 Titanium in CNC Drilling & Titanium CNC Drilling Services
Titanium is a silver metal can be processed with CNC machining centers, mills, lathes and drills. Drilling of titanium alloys can be done with right tools and proper set-up. Titanium is extremely strong, cutting titanium is not easy, so sharp drills and high drilling force are often employed in titanium CNC drilling, carbide tipped drill is one of the best tool especially for drilling commercially pure titanium and deep hole, you can also choose ordinary high speed steel drills, but to ensure that the drill tips are designed specifically for the metal. Junying CNC Titanium Drilling Service is built on optimal machines and conditions, to produce best titanium drilling parts.