Custom Machined Parts – Precision Machined Metal and Plastic Parts Manufacturer
Due to the high demand for machined parts in various industries, it's critical to pick up a reliable supplier. Junying is one of the leading custom machined parts and components manufacturers with over 15 years of experience and a number of skilled engineers and machinists. We can produce precision machined parts with intricate features and accurate specifications. Our diverse advanced machining facilities and professional expertise allow us to process a wide range of materials to manufacture custom parts and assemblies, such as fittings, inserts, shafts, bushings, screws, and complex components for aerospace and medical applications. Our capabilities include 3-, 4- and 5-axis machining, turning, milling, drilling, CNC cutting, Swiss machining, lock cylinder machining, gear machining, etc., using computer numerical controlled machines, then minimize the room for error. Junying is specialized in producing metal and plastic CNC machined parts with high precision and optimal performance, whether you require exact parts to fit with other assemblies or individual spare parts for replacement.
Why Choose Junying Machined Parts?
Rapid prototype machining and low to high production runs are all available.
Secondary services include design review, engineering analysis, surface finishing, etc.
We monitor each stage within our manufacturing cycle and strictly control product quality.
Versatile machining capabilities and a well-equipped factory ensure everything is on schedule.
Competitive prices, short lead time, frequent communication, and good service.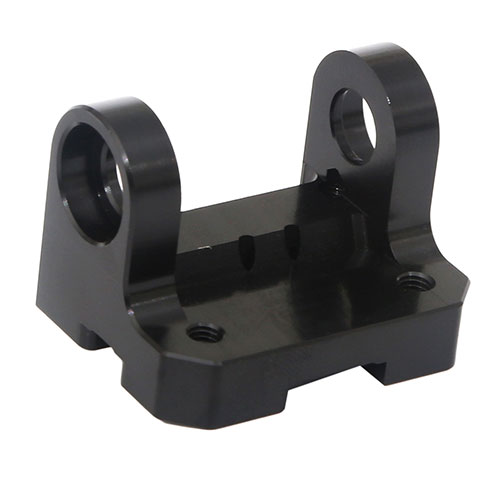 What are Machined Parts?
Machined parts can be found in every field, ranging from simple connectors to intricate designs, they can be the items you use every day or tiny pieces hidden in equipment. The machining of parts is completed using CNC technology by removing excess materials from the workpiece to obtain the final part with a specific shape, size, and other specifications. Raw materials, metal castings, forgings, and extrusions all can be substrates for the machining process, which involves cutting and discarding a portion of the material. Manufacturers often employ machining processes to add features to the workpiece, such as slots, pockets, and holes, or refine an existing component. With the progress of various machining techniques, machined parts can be made from almost all types of materials, including dozens of metals, alloys and engineering plastics, as well as wood, glass, and more.
Advantages of Machined Parts
Dimensional accuracy, positional accuracy and shape accuracy
Tolerance is within the allowable range
High flexibility when customers choose the amount of order
Complex shapes and customized options can be achieved
Increased repeatability, consistency and flexibility
Greater efficiency and less variance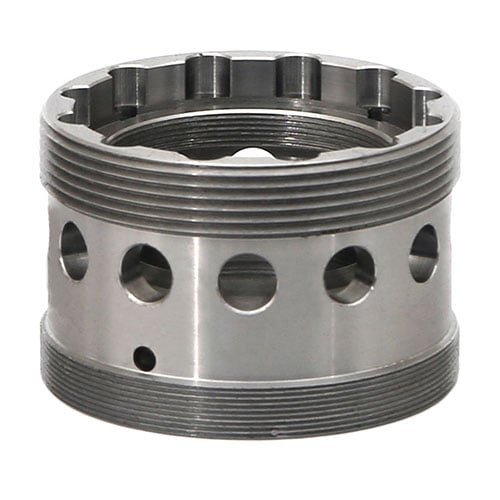 Applications and Uses of Machined Parts
A number of critical industries like aerospace, automotive and medical rely on precision machined parts to meet the high requirements and industrial standards that regard quality and safety. Common machined parts examples include fittings that are used to connect different parts, brackets that are used to support other devices, joints that are used to ensure flexible movement, and other tools or hardware.
Machining is an effective solution when a mass production order is required, it can improve the whole productivity while maintaining consistency and repeatability of CNC machined parts. Machining is also applied after relatively rough processing in order to gain a better surface finish. In addition, precision machined parts are popular choices for restoration work.
Machining Operations & Techniques
Our company usually employs traditional machining operations like turning, milling and drilling and more advanced techniques like Swiss machining and 5 axis machining to deliver the desirable machined components. Each operation differs from others and is selected based on your product design and specification.
Turning: usually using lathes to generate cylindrical-shaped parts containing specified internal or external features.
Milling: rely on milling machines to create features such as holes, slots, and threads.
Drilling: the process of creating a hole against solid material.
Turning and Milling: with the cutting tool and workpiece being both rotating, complex curved and special-shaped parts can be produced.
Precision Machining: mainly used to reshape large objects into refined parts to achieve a smooth surface finish and tight tolerance.
5 Axis Machining: the process that allows numerous possibilities of the machined parts, especially unusual shape machining.
Swiss Machining: the precision manufacturing process in which parts are produced using specialized Swiss-type CNC machines.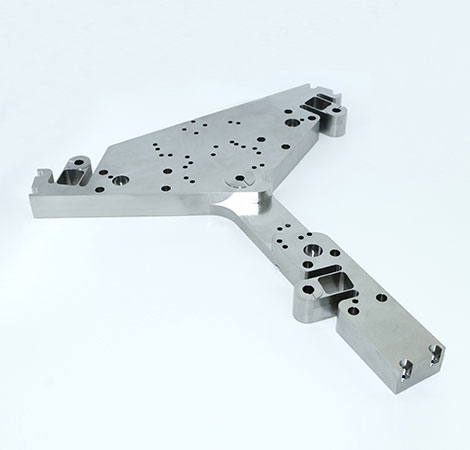 Junying has delivered high-quality machined parts to worldwide clients for many years, our machining service with the latest technologies and equipment allows us to suit almost any project, whether you want machining prototypes, high volume manufacturing, or finishing operations.