Satin Chrome Uncombinated Small Format IC Core Lock Cylinder Pinned, 7 Pin SFIC Core
Junying Small Format Interchangeable Core lock cylinder (SFIC cylinders) is manufactured in our state-of-the-art machine shop with high precision multi-axis CNC machining facility (CNC milling centers, lathes, drills, etc.) and inspected using abrasion tester, salt spray test, optical emission spectrometer, and other precision measuring equipment, to ensure the exact specifications of each lock part to be compatible with your existing hardware. Removable cylinder gives this core versatility and flexibility in various security applications. Junying interchangeable cores can be integrated into existing systems with no adverse impact on the current key system. Our Best/Falcon Style 7-Pin IC Core Lock Cylinder is perfect for chain stores and restaurants where require frequent rekeying, saves lots of time.
Range from SFIC core, IC core, mortise cylinders, cam lock housings, cam lock nuts, to more door lock core parts with popular keyways such as Best A Keyways, Best F Keyways, and Best J Keyways you can choose at Junying, our lock cylinder machining service provides the best product with premium quality. For applications on exterior doors where requires keyed entry and security, as well as commercial buildings. Junying CNC manufacturing lock accessories can give you the utmost security protection. The satin chrome finish gives the cylinder lock a contemporary look and feel that fits in with most styles, it is also very durable and wear-resistant.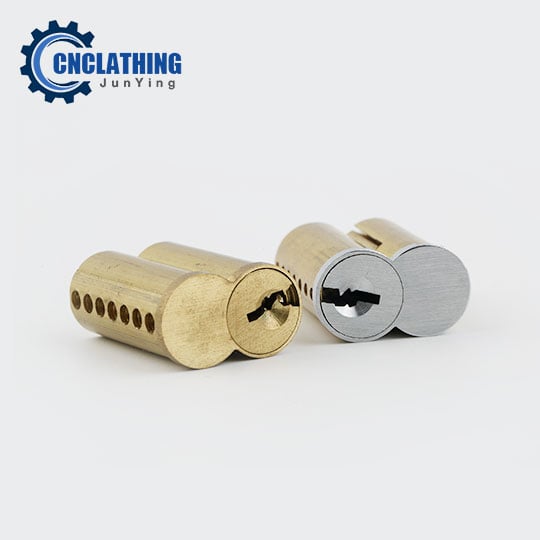 Junying IC Core 6 Pin/7 Pin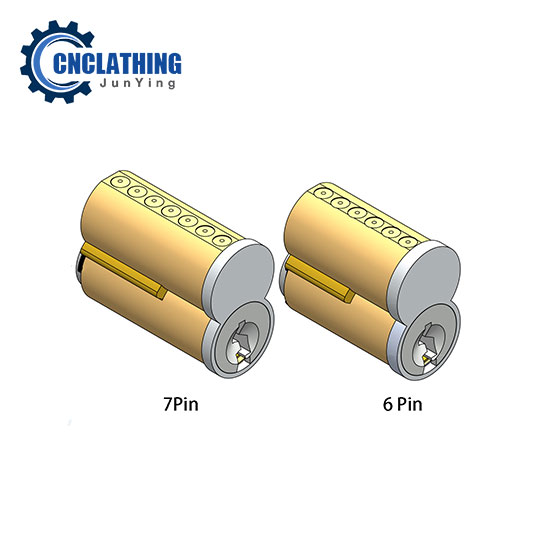 Junying Lock Keyway Types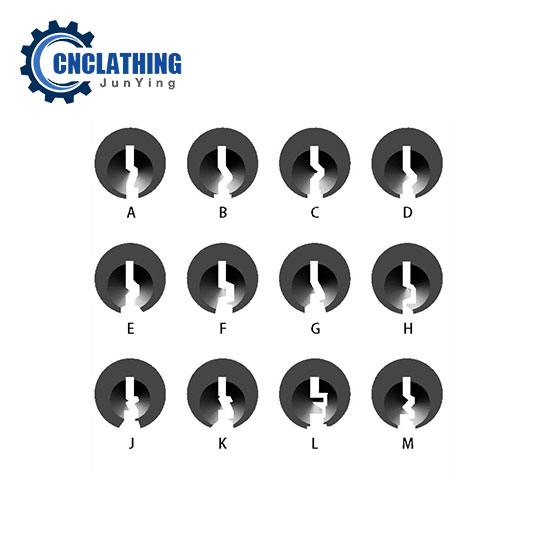 Advantages of Our  SFIC Lock Cylinder
– Modern and minimalist look, high durability and wear resistance
– Suitable for various styles of doors for residential and commercial buildings
– Extra hardness and resistance to corrosion
– A wide selection of door keyways types and surface finishes
Specifications of  SFIC Lock Cylinder
| | |
| --- | --- |
| Finish Type | |
| Height | 0.9 inches |
| Item Diameter | 0.5 inches |
| Item Thickness | 1.25 inches |
| Key Way Depth | 2.0 inches |
| Key Way Width | 0.05 inches |
| Lock Type | Core |
| Material | Brass, Bronze, Steel |
| Mounting Hole Diameter | 0.5 inches |
| Mounting Hole Type | Cylinder |
| Package Dimensions | 5.1 x 5.1 x 5.1 cm |
| Part Number | JY788 |
| Pin Hole Diameter | 0.125 inches |
| Pin Type | 7-Pin |
| Keyway | |
| Specification Met | Ansi, Bhma, Astm, Ul, Ada |
| TEM weight | 72.6 g |
| Width | 0.6 inches |