CNC Fabrication 304 Stainless Steel Parts
Junying quick-turn CNC machining/fabrication 304 stainless steel parts. Stainless steel grade 304 is a T300 series austenitic stainless steel, also referred to as a chromium-nickel austenitic alloy. It has good forming and welding properties, corrosion/oxidation resistance, heat resistance, impact resistance, excellent toughness, high strength, deep drawing quality, ease of cleaning and processing. Our custom CNC machined 304 stainless steel products are used for a variety of household and industrial applications and architectural fields.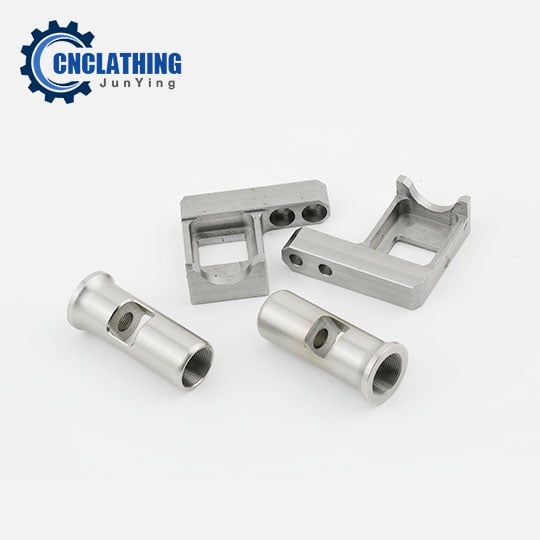 Advantages of Our CNC Fabrication 304 Stainless Steel Parts
– ISO9001:2015 certification and top quality
– One-stop service and full traceability for your low/medium/large volume order
– Cost-effective prices and efficient machining processes
– The 304 stainless steel parts are subject to our rigorous inspection before shipment.
Specifications of CNC Fabrication 304 Stainless Steel Parts
Material
304 Stainless Steel
Tolerance
+/-0.002mm
Surface Treatment
Anodizing, chrome plating, silver plating, polishing, galvanized, electroplating, passivation, powder coating, spraying, and painting, etc
Main Process
CNC machining, turning, lathing, milling, drilling, grinding, boring, stamping, threading, tamping, EDM, wire walking, laser cutting, laser marking, and surface treatment
Quality Control
Strictly Quality control in the whole process, from material to packing
Industry CT scanning, 3D projector, X-ray technology, Coordinate-measuring machine
Usage
Cookery tools, pans, handling and processing equipment, screws, machinery parts, car headers, coil material for vaporizers, etc.
Customized Drawings
Auto CAD, JPEG, PDF, STP, IGS, and most other file formats are accepted