3D printing (3DP) is a kind of rapid prototyping technology, also known as additive manufacturing. It is a technology based on the digital model file, using powder metal or plastic and other adhesive materials to construct objects by layer printing. Generally speaking, 3D printer is a device that can "print" real 3D objects, such as printing a robot, printing toy cars, printing various models, and even food. So do you know what materials are available for 3D printing? Here we will share a 3D printing material list (part 1) and teach you how to choose the best and strongest material for 3D printing.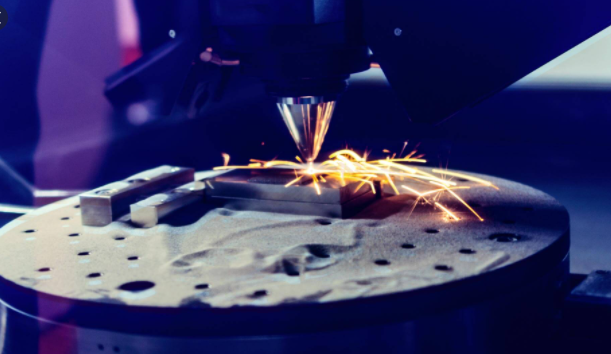 1. Thermoplastic materials
To meet the urgent requirements of high stability and long-term high performance of materials. Most consumer products today, as well as many commercial products, are made of thermoplastic. When designing a new product, engineers can best predict the final performance of the product by prototyping with materials as similar as possible to the final product. Therefore, a large number of people use thermoplastic for 3D printing. Engineers can choose to use the most commonly used thermoplastics to make parts, such as ABS, polycarbonate, various mixtures, and engineering thermoplastics for aerospace, medical, automotive, electronic and other professional applications. When using 3D printing to produce finished products, it is more necessary to use thermoplastic, and for many applications, thermoplastic may be the only choice.
2. ABS
ABS is one of the most commonly used thermoplastics and has been the basis of FDM process for many years. If measured by annual consumption, it is the most widely used material in FDM machines. ABS has a wide range of applications, so it can be labeled with universal use. This statement is accurate but misleading. ABS materials are ideal for models, prototypes, molds and end-use parts. Today's thermoplastics used in FDM machines are 40% to 70% stronger than FDM materials a few years ago, providing higher tensile, impact and bending strengths. ABS materials can also be derived from other different kinds, such as abs-m30, abs plus, abs-esd7, abs-m30i, ABSI and ASA.
3. ABS-M30
The surface finish of absplus and abs-m30 parts far exceeds the requirements of conceptual modeling, functional prototyping and creation of manufacturing tools. If the application is for master, marketing model or finished product, and the user needs a surface finish similar to that of injection molding, such materials can be selected.
4. ABS-ESD7
Abs-esd7 is an electrostatic dissipative material, which can be used in FDM. This material prevents the accumulation of static electricity and is therefore suitable for applications where static charges can damage products, performance or cause explosions. For these reasons, abs-esd7 is very suitable for electronic components' brackets and receptacles, electronic assembly components' fixtures, production line and conveyor parts. Other applications include product design and validation of electronic product enclosures, electronic packaging materials, and powder or mist transport or distribution processes. Abs-esd7 can also eliminate another common electrostatic problem, namely the attraction and accumulation of particles (such as dust or powder), which may degrade product performance. Abs-esd7 can also avoid the attachment of atomized liquid, so it is very suitable for the production of drug inhalers that provide patients with a whole dose of drugs, and will not let the fog adhere to the inner surface of the inhaler.
5. ABS-M30i
There are strict regulations for medical, pharmaceutical and food processing equipment to prevent consumers from suffering from diseases. Regulations include standards such as ISO10993 and USP class VI, which classify materials as biocompatible. ABS-M30i ™ It meets these standards, so it can be used in products in contact with skin, food and drugs. Abs-m30i not only has enough strength, but also has sterilization function, which is another standard for products in contact with our body and ingestion. The abs-m30i can be disinfected by gamma radiation or ethylene oxide (ETA).
6. ABSi
The advantage of ABSI is its translucency. It has excellent mechanical properties, but it is also very suitable for lighting applications. This material is widely used to evaluate the lens function of automotive lighting and other products. Available in red, amber and natural colors, it is clear that ABSI is widely used in lens applications. It is also particularly suitable for monitoring material flow in applications for handling or transporting powdery or bulk solid materials.
7. ASA
ASA (acrylonitrile) is an excellent general thermoplastic. Compared with ABS, ASA has better mechanical properties and an important difference: UV stability. ASA builds UV resistant parts that do not degrade due to long-term exposure to sunlight, and it also provides some of the best aesthetic features of any FDM thermoplastic. ASA is easy to use and reliable, ideal for automotive parts, sporting goods, outdoor functional prototyping, and end use parts for outdoor infrastructure and commercial uses such as electrical enclosures. ASA has excellent mechanical properties and beauty, which is very suitable for general prototyping. It also offers 10 colors for users to choose from, more than any other FDM material.
8. PC
Polycarbonate (PC). PC has excellent mechanical properties and heat resistance. It has the second highest tensile strength of all FDM materials and a high hot deformation temperature of 280 ° f (138 ° C). This is a material suitable for severe applications including functional testing, processing or production.
9. PC-ABS
It is a wise choice to use a mixture of polycarbonate and ABS. It can provide the best performance of PC and ABS at the same time. It has excellent mechanical properties and heat resistance of PC, including one of the highest impact strength grades of all FDM materials. At the same time, it also has the excellent bending strength, characteristic details and beautiful appearance of ABS. Like all ABS versions for FDM, pc-abs offers a choice of non-contact surface treatment and soluble support materials.
10. PC-ISO
Pc-iso is similar to abs-m30i. Pc-iso is a biocompatible (ISO 10993 and USP class VI) material, which is suitable as another FDM substitute for medical, pharmaceutical and food packaging industries. Another characteristic they share is that they can be disinfected by gamma radiation or ethylene oxide (ETA) disinfection methods. The unique characteristic of pc-iso is that it has higher tensile and bending strength, as well as higher hot deformation temperature. In these categories, the value is 33% to 59% higher than the corresponding value of abs-m30i.