6061 is a common aluminum alloy produced by heat treatment and stretching process. With its high strength and corrosion resistance, CNC machining 6061 aluminum products extensively used in industrial structural and more fields. Starting with the 6061 aluminum properties, we'll find out its difference between aluminum 6063 and 7075, as well as prices.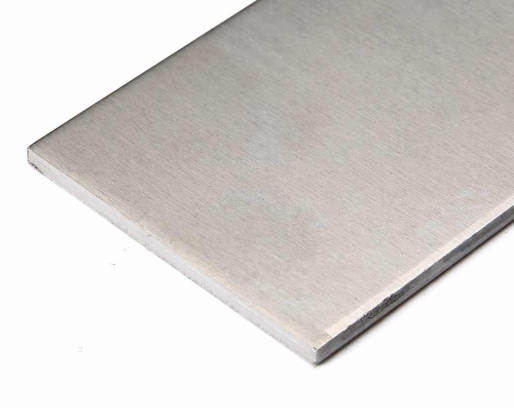 6061 Aluminum in CNC Machining
With its excellent machinability, durability, unique characteristics and affordability, aluminum 6061 is a preferred CNC machining material in the manufacturing of parts in various industries, like aerospace, transportation, construction and more. It's widely used in 5 axis precision machining in CNC machine shop. CNClathing.com provides rapid custom 6061 aluminum CNC machining services and quality machined aluminum 6061 parts with turning, milling, drilling and other techniques, as well as advanced equipment.
What is 6061 Aluminum & 6061 Aluminum Properties
6061, also known as Alloy 61s, is one of the most common aluminum alloys for general purpose, mainly contains aluminum, magnesium and silicon, other metallic elements include iron, copper, chromium, zinc, manganese and titanium. It has good mechanical properties, good weldability and suitable to be extruded. 6061-T6 and 6061-T651 are tempered grades of 6061 aluminum.
Aluminum alloy 6061 properties and features:
– Can be heat treated
– Set the standard for a medium-to-high strength, lightweight, economical material
– Structural strength, toughness
– Good corrosion resistance to atmosphere and sea water
– Easily to be welded
– 6061 aluminum density: 2.7 g/cm³
– Tensile strength of aluminum 6061: 124–290 MPa (18.0–42.1 ksi)
– 6061 aluminum yield strength: ultimate yield strength of at least 240 MPa (35,000 psi)


6061 Aluminum Price
As of January 2020, the price of 6061 aluminum alloy is about 21.4 Yuan/kg. 6061 aluminum sells in many forms on the market, the common forms are 6061 aluminum plate and 6061 aluminum bar, resulting in different prices.


Aluminum 6061 vs 6063
When choosing from aluminum 6061 and 6063, you need to be familiar their properties and figure out which option makes the most sense for your aluminum demands. The difference between 6061 and 6063 aluminum is mainly involve the strength, extrusion and finishing.
– Strength: 6061 aluminum has higher strength than 6063.
– Extrusions: aluminum alloy 6063 is more common for custom extrusions like visible architectural aluminum trims and profiles.
– Finishing: 6063 aluminum has better characteristics for acceptance of anodized finishing options.


Aluminum 6061 vs 7075
The differences between aluminum 6061 and 7075 are majorly in the following aspects:
– Chemical Composition: 6061 has a higher amount of silicon, 7075 has a much higher amount of zinc, copper and slightly more magnesium.
– Mechanical Properties: 7075-T6 has nearly double tensile strength and roughly 1.5 times shear strength of 6061-T6. 6061 has a lower hardness than 7075.
6061 aluminum is more easily to be machined and form than 7075.
6061 is weldable and 7075 is generally considered not weldable.
– Applications: 6061 aluminum is ideal for applications needed more ductility, 7075 aluminum is more commonly used as gear or rod in aerospace field.
7075 aluminum alloy is more popular for applications requires higher strength.
7075 is more applied in mold making and industrial tooling.
6061 is more suitable for shapes with rounded contouring.