Titanium is a lightweight metal and CNC machining titanium parts are usually used in medical & dental, jewelry, aerospace and electronics industry, the titanium products will lose its shine and produce surface scratches after time. Titanium polishing service can restore its original metallic lustre as the mirror finish. Here we brings some methods and tips for how to clean and polish titanium parts.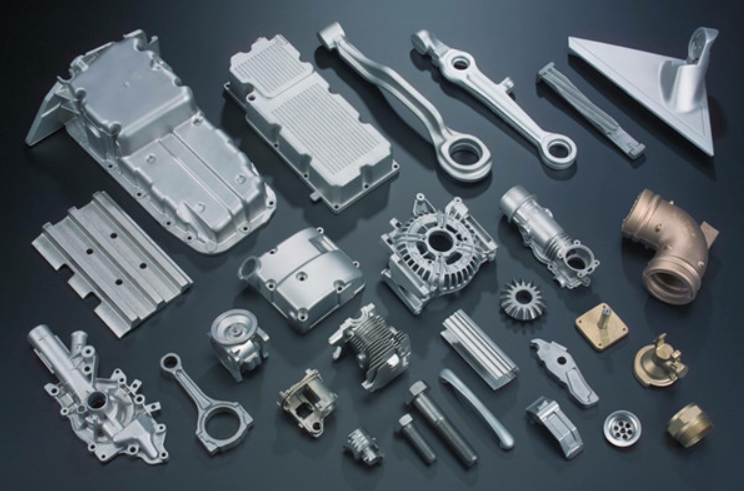 Titanium Polishing Methods – How to Polish Titanium Parts to Mirror Finish?
Polishing CNC machined titanium is not difficult but it needs patience. Before polishing, there are other steps you should take. For example, if you are going to polish a titanium sheet or remove scratches, you should use multiple sandpapers to do the titanium sanding step by step, such as 220 grit sandpaper, 400 grit sandpaper, 800 grit sandpaper. If you are going to polish your titanium ring, remove all dirty and clean it thoroughly, you can spray some cleaners on the surface liberally, wipe it with a dry clean cloth in circular motions.
How to clean the titanium parts?
1)Fill a container or bowl with warm water (according to the volume of your titanium part), put your titanium product in the container and ensure its completely immersed in water, add small amount of mild soap. Soap can be replaced with ammonia cleaner, jewelry cleaning solution or glass cleaner. Chlorine or bleach is not allowed.
2)Soak titanium in the solution for about 5 minutes
3)Take the titanium item out of container and rinse it with clean water to get off all cleaner.
4)Take a dry soft towel or cotton cloth and gently try the titanium. But do not rub colored titanium components.
Here are the steps for polishing titanium:
1)Take a polishing pad and place it on the hook a pad which is still attached to a drill.
2)Take a clean, soft towel place them a little polish on it, use the towel to rub the titanium parts or sheet till as dark as possible.
3)Wipe away any spare polish with another towel.
4)Take your towel spray with a little bit of water till is damp then take the clear sealant place it on the towel, sort of rub it into the titanium sheet until as dark as possible.
5)Wait for it to dry then wipe it away with another towel out of all the metals.
Different Titanium Polishing Service – Titanium Buffing/Polishing
Based on the requirements and applications, the methods and tools used in titanium buffing and polishing will be varying, simple introductions for polishing of different levels are as below.
1) Rough polishing: use special hemp wheel or wool wheel of titanium alloy and special titanium wax to polish titanium parts to achieve smooth surface. Pay attention to the polishing force and direction.
2) Medium polishing: use the special polishing rough cloth wheel or fine wool wheel of titanium alloy and the special polishing wax of titanium alloy to polish, remove the veins left by the rough polishing, until the product surface has light brightness.
3) Fine polishing: use special cotton wheel for titanium alloy and finishing polishing wax for titanium alloy to make titanium alloy products reach high brightness. There are also some slight cloth veins on the surface of the titanium product.
4) Mirror polishing: use titanium alloy special bleached cotton cloth wheel and titanium alloy special mirror polishing wax to remove the slight cloth veins on the metal surface.
Please note that the above operations need professional polishing proficient to meet the polishing requirements, mainly presents in the polishing force, speed, direction and other details. CNClathing.com only provides titanium polishing service for your CNC machining parts, but also sandblasting, anodize, painting, powder coating, passivation and more metal finishing services are available.