A thermoplastic composite is a material composed of a thermoplastic polymer matrix and a functional filler. The advantage of composite materials is that they allow you to mix material classes, resulting in unique characteristics that would not be possible with each material alone. Composites, in general, are high-performance materials with greater strength and stiffness at a lower density, but they may also address issues like wear, temperature, creep, and impact resistance.
What Are Some of the Most Common Materials Used in Material Extrusion 3D Printing?
Minerals such as talc, hollow glass spheres, and chopped fibers such as glass, pyramid, and carbon are examples of common fillers. Fiber fillers are very efficient in increasing polymer strength and stiffness. stiffness difference between empty PET, glass fiber PET, and carbon fiber PET Stress is transferred from the polar matrix to the fiber to produce this stiffening effect. Because the tensile characteristics of the fiber reinforcement are many orders of magnitude higher than those of the polymer matrix, the properties of the resultant composite fall midway between the matrix and the fiber.
What Is the Best Method for Using Fiber Fillers in 3D Printing?
A continuous thread oriented in the direction of the mechanical stress is the ideal method to use fiber fillers. While certain 3D printing services on the market are capable of manufacturing continuous fiber components. The cost and time required to print using this technique are usually ten times that of a discontinuous fiber equivalent, making it unsuitable for all except aerospace and exotic components. Manufacturing on a large scale is made possible by chopped fiber reinforced thermoplastics. since the material prices are considerably cheaper and the production speed is much faster when traditional null processing equipment is used.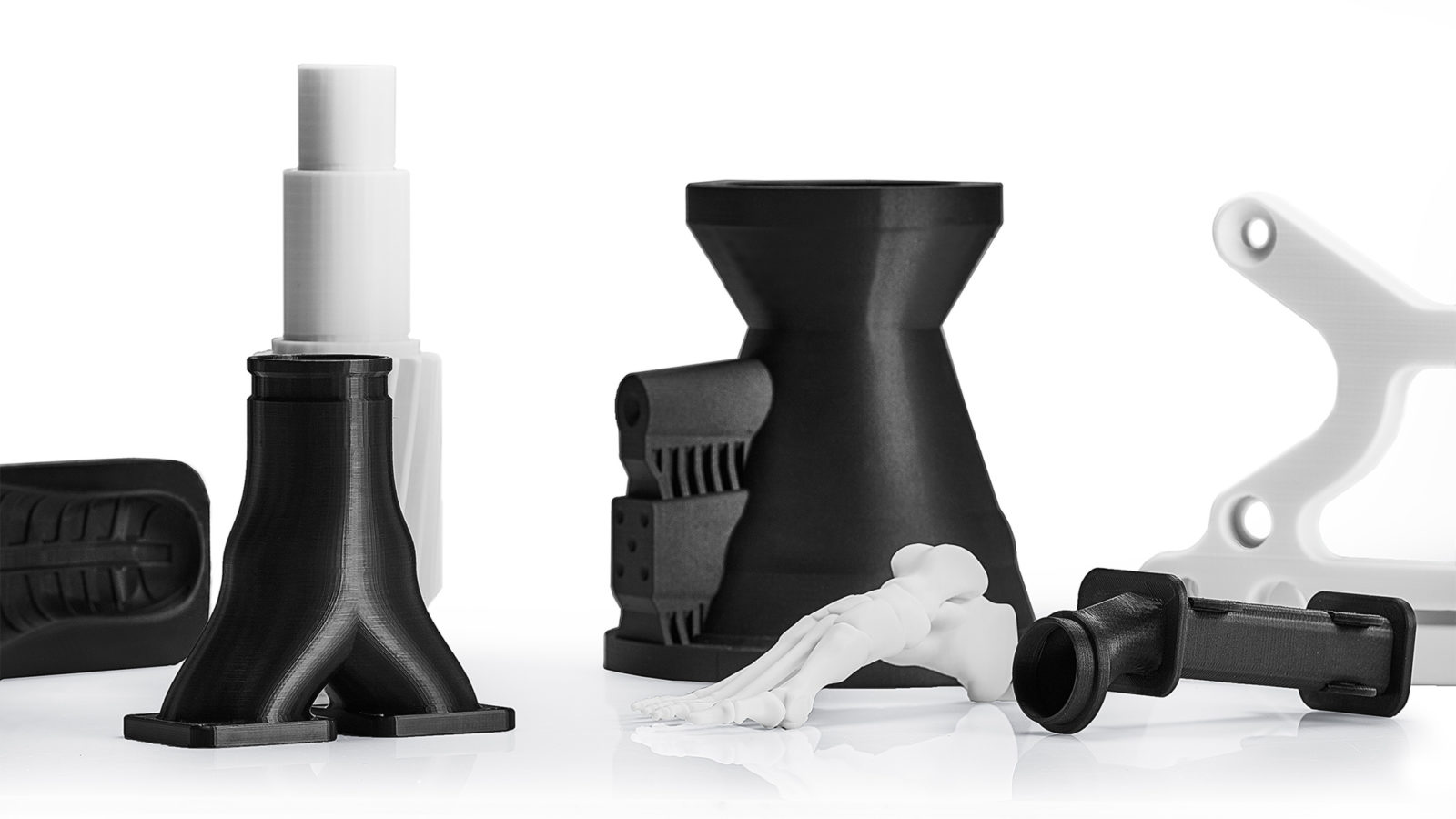 Why Should You Use Thermoplastic Composites for 3D Printing?
The same advantages are achieved with material extrusion 3D printing. High fiber volume fractions, high aspect ratio fibers, above the critical fiber length, and high modulus fibers and matrices with good interfacial surface chemistry for load transmission attain maximal tensile characteristics.
Polymer composites may be given a range of characteristics by using different types of fibers.
1. Glass fiber reinforced polymers offer a high price-to-performance ratio and strong impact resistance, making them suitable for automobile components.
2. Aramid fiber reinforced thermoplastics are less common but have excellent wear and abrasion resistance, making them ideal for gears, bushings, and bearings.
3. Carbon fiber reinforced thermoplastics offer the best strength, stiffness, and weight reduction capabilities, making them ideal for aerospace applications. Carbon fiber-filled materials are extremely popular for 3D printing. due to the fact that they are less abrasive than glass fibers, Carbon has a lower coefficient of thermal expansion and a greater thermal conductivity than glass, which aids in the prevention of warping and shrinking in printed components.
The flow-induced fiber orientation is something to bear in mind while printing with fiber-reinforced materials. The fibers tend to align themselves in the direction of the flow when the material is extruded from a nozzle. As a result, the strength and stiffness of components with polymer traces aligned perpendicular and orthogonal to the print direction would vary significantly. For example, consider a flex bar made of PET carbon fiber with traces oriented parallel and transverse to the loading direction. The flexural modulus of the bar with transverse orientation is considerably lower. This effect is prevalent in injection molded components, and molders must account for the machine direction, transverse direction, and isotropy of fiber-reinforced thermoplastics.
CNCLATHING offers a comprehensive range of fiber-reinforced composites to suit your requirements. Making multi-layer filament using an advanced coat extrusion technique is one of our key competencies. Using this technique, we created a 25% carbon fiber high-temperature nylon composite filament by encasing it in a strong outer layer that allows the material to spool and feed into the printer without breaking. The outer layer also minimizes wear on the feed part and nozzle of your 3D printer. It imparts a smooth, matte texture to portions. We like this material because of its stiffness-to-strength ratio. It's ideal for replacing CNC aluminum components and creating injection molding tools.